HYmini Alternative Power Source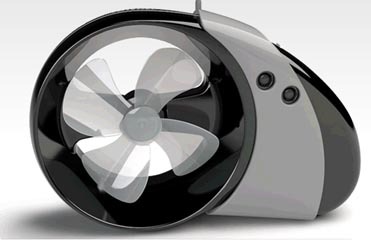 We've all seen a considerable influx in solar-powered devices, but one source of power that hasn't really been tapped for on the go use is wind power. The HYmini is here to change all that though.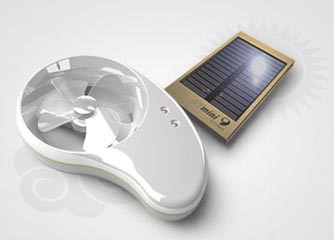 It has both a wind-powered fan turbine that can recharge the cell inside itself, and a connectable solar panel that can do the same. Once charged, it can power your 5v based gadgets for at least a few minutes longer, maybe more.
You can also just plug it in to recharge it so you can use it as a backup battery. The wind power has to be rolling through at a minimum of 9 miles per hour, that means a good breeze, or a bike ride, or if you can run really fast, and you can charge it. The company estimates that an hour long bike ride will net you 50 more digital photos or 15 minutes more on your cell phone. If you want one, its $50, separately sold is the solar panel, handlebar mount, and shoulder mounts.
[via cool hunting]