Hydrus VR camera system captures 360 8K video deep underwater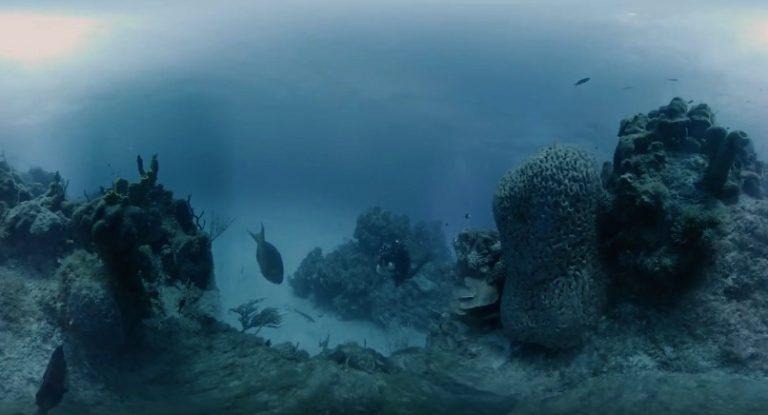 Virtual reality has allowed us to explore and experience everything from remote places around the world to fantasy and sci-fi settings. The next big location, however, could be the deep sea. Marine Imaging Technologies has announced a new camera system that's capable of capturing incredible 360-degree video at underwater depths with almost no light. Dubbed Hydrus VR, it's not meant for underwater photography hobbyists, but instead for professional VR experiences and documentary filmmakers.
The Hydrus VR is a 10-camera array that captures 360-degree video in 8K, 4K, or stereoscopic 4K, at depths up to 300 meters (984 feet), with light as minimal as 0.004 lux. Eight of the cameras are arranged horizontally in a circle, with the remaining two capturing vertical. Each of the cameras are Sony's new UMC-S3CA with ultra-sensitive sensors and custom SLR Magic E-Mount lenses, allowing video to be recorded at up to ISO 409,600.
It's expected that the Hydrus VR will be used to capture rare sightings of fish and explore remote caves, so it features enough battery life and storage capacity for up to two hours of continuous recording. This can be expanded to eight hours with a subsea control module, however. With a weight of 75 pounds in salt water, the array can also be attached to mechanical arms or underwater robotic vehicles, making it easy for humans to keep their distance when needed.
The system creates its videos by stitching together the output from each of the cameras, overlapping 60% of the images so that seams are invisible to the eye. Check out the panoramic demo video recorded in the Cayman Islands to get an idea of the Hydrus VR's performance.
SOURCE MITech