Hungry? 'Twitter Food' curates tweets for foodies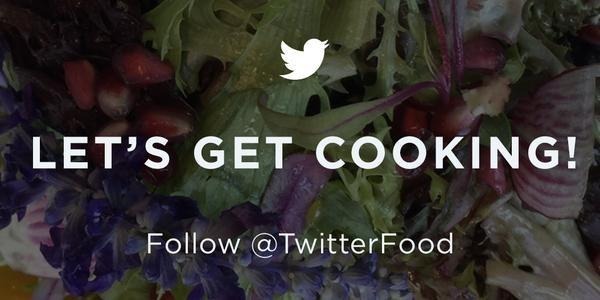 You're going to be on social media, and you're going to talk about food; you can't help yourself. Twitter knows. They see you doing it. Rather than leave you searching for hashtags, the microblogging site is going to start curating food content for you, but it won't just be filtered pics of half-eaten hamburgers. Twitter Food will bring you best-of food tweets as well as the "best conversations" from "top foodies" on Twitter. The account is live today.
While there's not a lot to be said in 140-characters, there's plenty to share via videos, pictures, and links. Twitter even says they're going to curate 140-character recipes, if you can come up with one.
Twitter Food will also be working with top chefs and food-centric personalities to bring special events like Mario Batali's Twitter Quiz. Batali is also going to connect directly with the Twitter crowd for a special event named #MarioMysteryMeal where we all have to guess what he's in the process of making.
Twitter Food might be new, but talking about food via social media isn't. The account seems to be a way for Twitter to tap into an unrecognized market via their platform in an official way, and could continue to see Twitter snipe energy from Instagram.
Source: Twitter