Hunger Games: Mockingjay Part 1 Final Trailer released with early tickets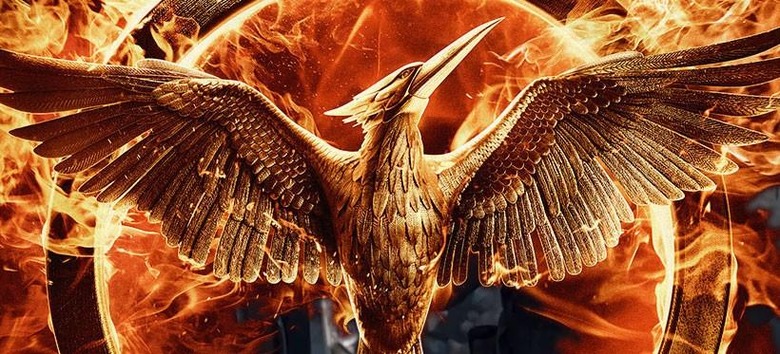 Behold, the final trailer before the release of The Hunger Games: Mockingjay Part 1. Today is a day of video trailers, that's for certain. This trailer is called "Burn" for short, and leads the way in the collection of trailers, teasers, and special video spots created for a tremendous campaign for this big-time movie. This trailer features lots, and lots of action. And it's especially loud. Also beware of spoilers if you've not read the books. This trailer makes little effort to conceal them.
Here you'll see the flood. Here you'll see the pain Katniss Everdeen goes through in her fight as the Mockingjay symbol of resistance. Here you'll see Ms. Everdeen send a message to President Snow.
You'll also notice – more than likely – a tiny banner in the corner telling you about tickets. This film has a bunch of pre-order tickets available through Fandango where there's also a chance several users will earn their way to the London premiere of the film.
Early ticket sales through Cinemark, Fandanco, AMC Theaters, and MovieTickets.com within the first 24 hours of Advance Ticket Sales going on sale will receive a free download of The Hunger Games: Catching Fire as well. That download will be made through Vudu.
The Hunger Games: Mockingjay Part 1 will premiere in theaters around the world on November 21st, 2014. Let us know if you're sufficiently hyped up!