Hummingbird folding bicycle is ultra-light at 14lbs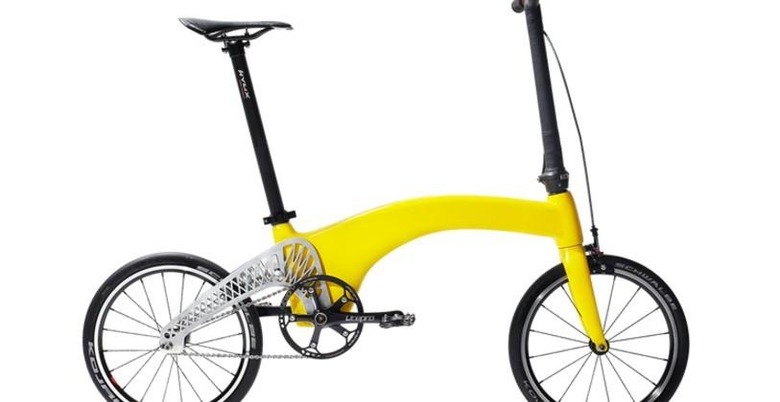 Folding bicycles are designed to be compact, and that's usually so they can be toted onto a train or bus as well as being stored in tight spaces. For this reason, folding bikes usually need to be as light as they are compact, but achieving a light weight can be difficult without sacrificing usability. Enter Hummingbird, a new folding bike that packs many features, as well as a very light 6.5kg/14lbs weight.
Hummingbird has a traditional design, but is light enough to lift with a single hand, featuring a body made of carbon fiber. That material allows the bike to squeak in at what could be the lightest folding bicycle on the market; typically, says the maker, bikes at about 10kgs are considered lightweight.
Hummingbird's maker plans to offer the bike in different colors: yellow, as shown above, as well as black, red, and "pure carbon fibre." As well, the company plans to offer both 16-inch wheels and 20-inches, with the largest of the two being a little bit heavier at 7kgs.
The team behind the bicycle is seeking the equivalent of about $75,000 USD on Kickstarter, where they have so far raised about $33,000 USD with 27 days remaining. The "super early bird" backer specials have already been sold out, but the "early" special is still available with an approximately $1600 USD pledge. Shipping to backers is estimated to start next August.
SOURCE: Kickstarter