Hummer HX Concept live unveiling at NAIAS 2008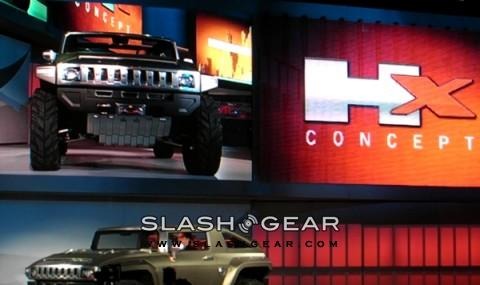 Here's a quick and dirty write up of the Hummer HX Concept.  It's got a 3.6-liter FlexFuel V6.  It's Hummer's very first V6 engine.  There are removable fenders, doors and panels.  I'll swing back around later to add more meat but for now, enjoy the unveiling video of the Hummer HX Concept.
Make sure to check out the entire NAIAS 2008 image gallery.