Hulu saves you from yourself, says no to binge watching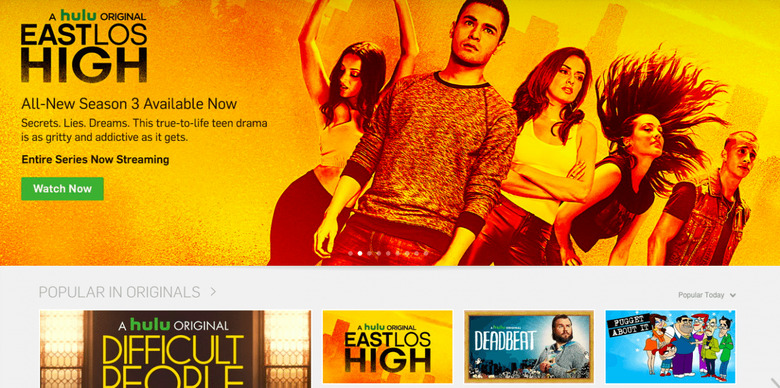 Netflix, as any subscriber knows, is all about entertainment gluttony (not that it explicitly encourages such behavior). The video streaming service elects to drop full seasons at once, and report after report indicates what users already know: viewers, when given a full season in a single moment, will largely watch it all in binging sessions, consuming episode after episode until the full season has been completed in a mere weekend or so. Hulu frowns upon this consumption habit and recently revealed it will not be supporting it.
Binge watching has, arguably, a few benefits over the tradition of one-episode-per-week viewing. Users become better absorbed in a show when they can watch several episodes all at once, rather than being forced to remember the finer details and drum up last week's excitement with a 30-second recap at the start of the present week's episode.
As well, binge watching better facilitates some lifestyles. In this on-demand world, spending your one day of weekly R&R working through a season feels more efficient than keeping up with it every week for months.
Some viewers prefer that week-by-week tradition, though, and they are whom Hulu is targeting with its newly stated plans. Yesterday, Hulu's Head of Content Craig Erwich revealed the streaming service's original shows will be released as a single episode per week. The information was given at the Television Critics Association Summer Press Tour.
Said Erwich:
Like you, we value the shared experience and the joy of the watercooler that is television. This will also allow us to get the shows out to our audiences faster, without waiting until full series completion ... And don't forget, with an on-demand service like Hulu, once a series airs, all episodes will be available at once for many years to come as part of our collection.
Which means, if you're particular keen about it, you'll still be able to binge watch. You'll just have to spend the entire season waiting and avoiding spoilers first.
SOURCE: The Wrap