Hulu sale cancelled altogether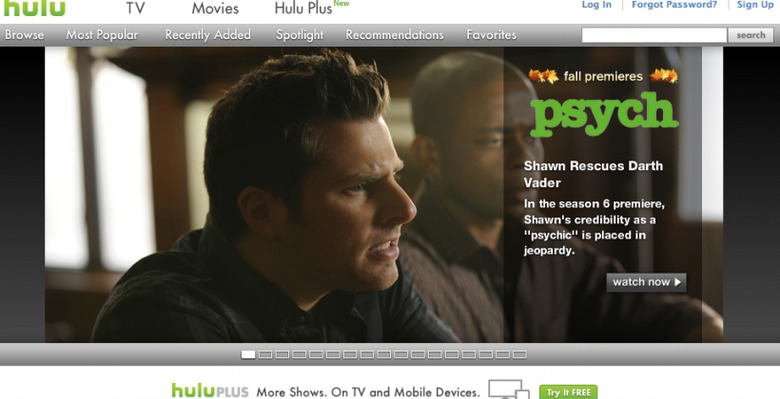 For those of you following the sale of Hulu – oh wait, you didn't know Hulu was for sale? Well it was, not it isn't. Follow us for a minute or two as we run down the path from original sale to bidders to bidders dropping out to Hulu just saying "fine, forget about it, I'll just keep to myself!" It's all very dramatic. It all started back in June when Hulu was rumored to be putting themselves up for sale with Yahoo! tipped as a bidder.
It was July that Microsoft dropped out of the bidding war, no more Windows on the Glee! toter. July also had Amazon, AT&T, and Verizon Wireless thinking about bidding on Hulu, but as it turns out, carriers and keepers of the books and movies of the world not ending up able to reach any sort of agreement on the big H. DirecTV, Starz, and Netflix got in on the war, but they clashed opinions and wants to the max.
Then there's the most recent news from September where we heard that there were too many low ball bids to continue the sale successfully. Turns out that was probably pretty true, as today Hulu and crew have released the following statement:
The following is a joint statement from Hulu owners News Corporation, Providence Equity Partners, The Walt Disney Company and the Hulu senior management team:

"Since Hulu holds a unique and compelling strategic value to each of its owners, we have terminated the sale process and look forward to working together to continue mapping out its path to even greater success. Our focus now rests solely on ensuring that our efforts as owners contribute in a meaningful way to the exciting future that lies ahead for Hulu."
What will they do next?! We shall see!