Hulu rolls out updated live guide on Roku and Apple TV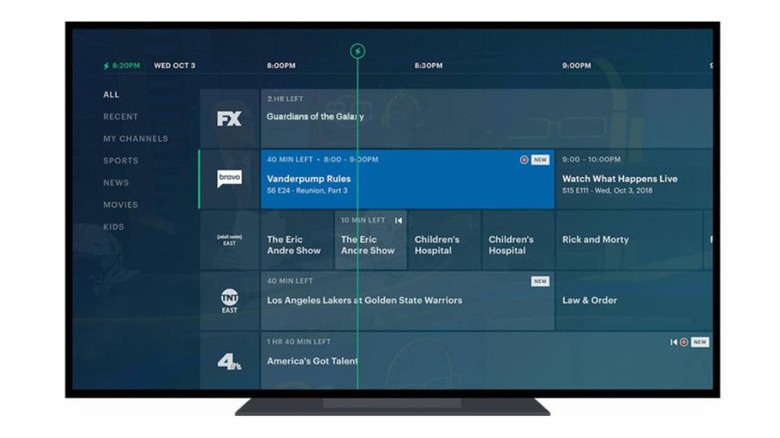 Hulu, the company best known for its on-demand video streaming service, also offers a live OTT television streaming plan. Customers who subscribe to Hulu Live TV will notice a new Live TV Guide going live starting today, but only on certain platforms. The rollout has kicked off for supported Roku streaming devices and Apple TV, as well as on the platform's website.
According to Hulu, an updated guide for live television has been one of the platform's 'most requested features.' The redesigned guide offers users access to a full two-week content grid so that users can see what content will be streaming in coming days. This makes it easier to record content and plan out one's entertainment schedule ahead of time.
In addition to being able to view the content for future dates, the update also enables users to add channels to the 'My Channels' menu. By doing this, users can directly access their favorite shows and channels from the Live Guide and the Hulu app's Home screen. Home also shows recommended live TV content.
To help narrow down what users are looking for, the updated guide also presents live content in collections, which amass shows and movies into categories like 'Kids' and 'Sports.' Users can view related live content by selecting these collections, including what is currently playing and what will be playing in the near future.
Though the updated Live TV Guide is only rolling out for Roku and tvOS at this time, Hulu says it will be made available on other platforms like Fire TV soon.
Hulu Live TV is available for $44.99/month and includes the full Hulu library, meaning subscribers can also stream the on-demand content. The live television service is available in the same app through which one accesses the on-demand content and can be purchased with premium add-ons, including HBO, Cinemax, Starz, and Showtime.