Hulu releases Veronica Mars season 4: Watch it a week early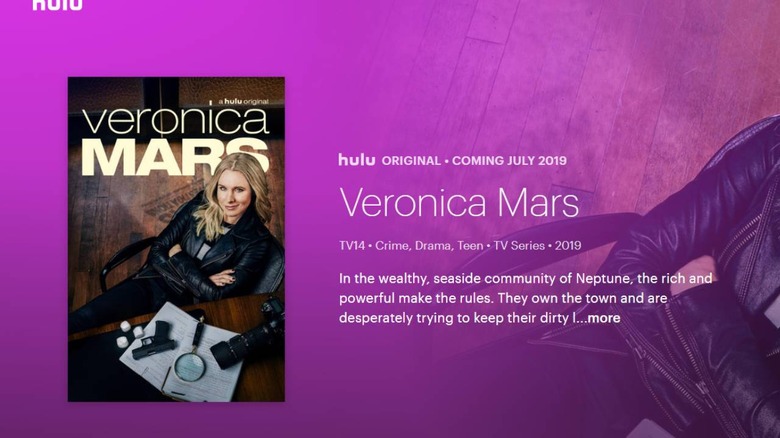 Hulu's revival of Veronica Mars has launched on the streaming service a week ahead of schedule, giving fans a surprising early look at the show's fourth season. The first episode was originally scheduled to premiere on July 26, but show star Kristen Bell announced during San Diego Comic Con that the full batch of season 4 episodes are now available to stream.
Veronica Mars originally aired on UPN and The CW; the first episode premiered on September 22, 2004, and the last episode aired on May 22, 2007. Though it had a very short run on television, the show was a hit with fans who, more than a decade later, are finally getting that coveted fourth season.
As the show's launch trailer shows, the character of Veronica Mars (played by Kristen Bell) has returned to her hometown of Neptune Beach, California, where she once again works as a sleuth. The trailer introduces viewers to the season's mystery, putting Mars on the case of a string of bombings that have occurred in Neptune.
The trailer teases old romances, the possibility of a serial killer, and a particularly dark turn as one unfortunate soul awakens on the beach with what appears to be a bomb locked around his neck. The fourth season is stretched across eight episodes.
Hulu typically follows a traditional television schedule, releasing new episodes in a season one week at a time. For reasons that remain unclear, the company decided to release the entire fourth season of Veronica Mars at once, making it possible to binge-watch. Hulu subscribers can find all four seasons of the show here.