Hulu Live TV finally arrives on the PS4: Here's how to enable it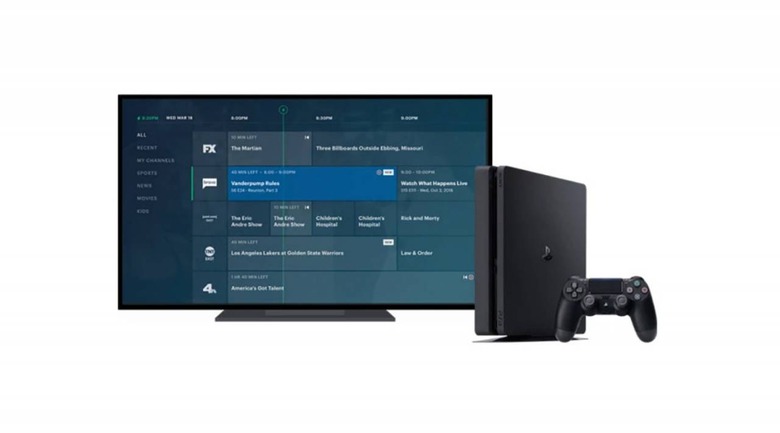 Hulu + Live TV, the version of the streaming service that includes access to live television in addition to on-demand content, is finally available on the final major platform it lacked: PlayStation 4. Sony's console has notoriously been missing from a number of streaming service lists, though that has slowly changed over time. The new support arrived in an update on Tuesday.
Hulu Live TV is the company's OTT service; subscriptions to this plan offers the customer access to both the on-demand and the live content, covering the best of both worlds. Though the on-demand version of the service has been available on Sony's game console, the Live TV version hasn't been available on the PlayStation 4 — until now, that is.
Hulu said that it is now available on the PS4, the last device that was missing from the service's long list of supported platforms. Users already had access to the platform through the competing Xbox One (and its older Xbox 360 sibling) console, as well as other devices like the Roku and Fire TV streaming boxes, Chromecast, certain smart TVs, the Nintendo Switch, and more.
If you subscribe to Hulu and watch the service through your PlayStation 4 console, you can add the Live TV portion of the Hulu service to your account by opening the account settings and selecting the upgraded plan 'Hulu + Live TV.' This option includes the on-demand content in addition to the live content.
As with other OTT services, Hulu Live TV provides access to live streaming television channels, including the major broadcast channels like ABC, NBC, and FOX, plus add-on premium networks and many channels in-between the two. The service costs $55/month, which is quite a big more than the on-demand plan, but keep in mind that that covers the entire service — you won't pay that on top of your current on-demand fee.