Hulu launches Hulu Kids for paid subscribers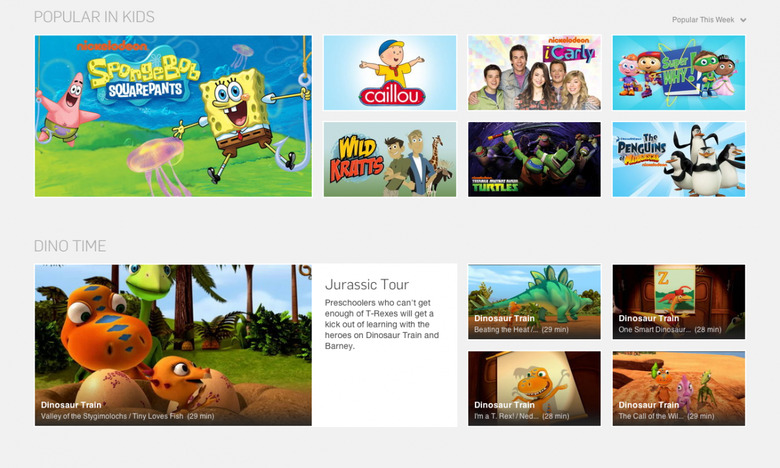 If you happen to have kids and also rely on streaming content through various platforms, then chances are that Hulu probably isn't on the top of your list considering that Netflix has their own kids section for convenience. However, Hulu launched Hulu Kids today and it's available for Hulu Plus subscribers.
Probably the best thing about Hulu Kids is that all the shows are completely ad-free, despite the fact that regular shows still show commercials even with paid subscriptions. Hulu wanted kids to be uninterrupted while watching their favorite shows, so nixing all ads was crucial for a kids-only section.
Hulu Kids features a bevy of kids shows, and there's even different categories for different types of shows. For example, "Dino Time" features shows like "Barney" and "Dinosaur Train," and the category "Cartoon Favorites" offers shows like "Arthur" and "Teenage Mutant Ninja Turtles". You can also browse shows by network, like Nickelodeon and PBS.
Hulu Kids is also coming to the PlayStation 3, where the whole family will be able to enjoy modern children shows as well as the classics that you watched growing up, all right from the living room. Of course PS3 users will still need a Hulu Plus subscription in order to get Hulu Kids. If you're not yet a subscriber, Hulu offers a free 7-day trial.