Hulu hits 6M subs, makes more moves for original content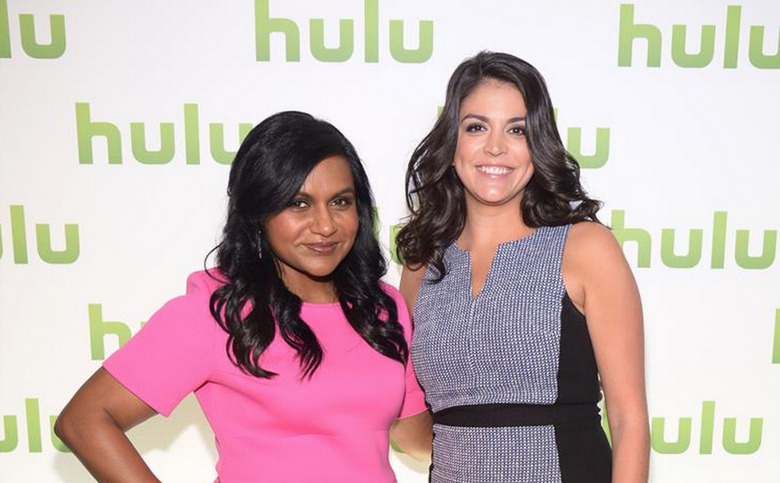 It's a battle between Netflix and Hulu for original content and exclusive content, make no mistake about it. This week there's been another push by Hulu to make the public aware of their original content – called "Hulu Original", of course – with assurances that several titles will be coming to the service provider anew while several titles will be sticking around for future seasons.
The first Hulu Original for Hulu Kids "Doozers" debuted recently, appearing as one of the most popular choices in Hulu's Kids Hub right off the bat. This bodes well for additional kids-aimed original series, and a likely second season for Doozers after its original 7-episode run.
Above you'll see Mindy Kaling from "The Mindy Project" and Cecily Strong from "SNL" and "The Awesomes."
Emmy Award-winning "Moone Boy" returns this year for a second season after Chris O'Dowd's crew accepted said Emmy in 2013.
If you're all about a bit of the ol' Teen Dance Drama, "The Next Step" will likely whet your appetite as it hits Hulu on May 28th. Also along these teen-aimed drama lines comes "East Los High," one of several returns to the air for a second season near the end of the month.
Several other series – like "The Awesomes" and "Quick Draw" – will be returning to Hulu for second seasons as well. Debut dates have been set, but not publicly shared at this time.
Hulu also made clear this week that they've surpassed 6 million subscribers. This is awesome news for those of you hoping Hulu will stay in business for many, many years into the future. The same can be said for those that love original content exclusive to their favorite network as Hulu has decided to "more than triple" their spending on content marketing.
This "content marketing" cash will be spent on growing awareness for, and "interest in," Hulu Originals. Expect more programs to come out of nowhere, without a doubt.