Hulu for Android loses Google Daydream VR headset support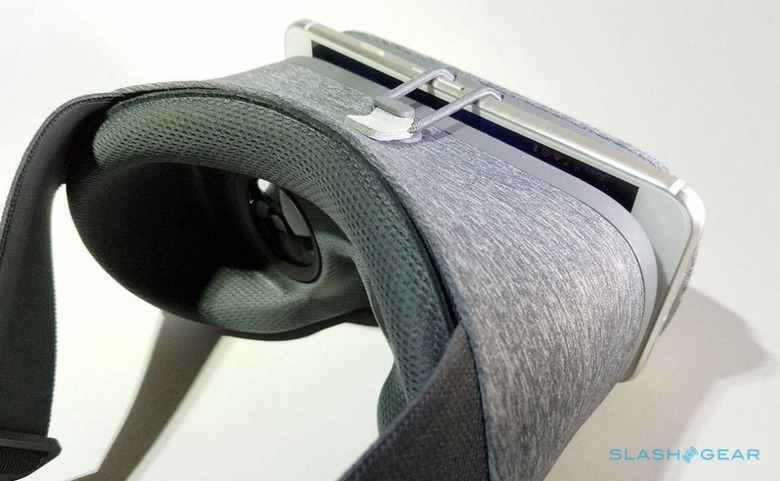 Virtual reality headsets have largely been split into two categories: the expensive gaming models and the inexpensive phone-based headsets. The latter are used as novelties for simple mobile gaming and, more often than not, as personal entertainment devices, enabling users to watch a movie in their own private VR theater. This niche use for the devices resulted in a number of video services adding VR headset support to their apps, but things have changed for Google's Daydream model.
READ: Google Daydream View Review
Soon after Netflix introduced its VR video app, Hulu launched its own alternative in early 2016, giving users access to 360-degree videos, as well as 2D content that could be viewed on a large display situated within different types of virtual scenes, such as a modern apartment located at the top of a big city skyscraper.
Hulu users recently noticed a change on the company's support website for VR devices, which now states that the company's latest Android app no longer supports Google Daydream. The change happened with Hulu app update 3.55; headset owners running the older version of the app can still watch content on their headset, however.
Hulu VR is available on the Oculus Rift, Oculus Go, PlayStation VR, Oculus Gear VR, and several Microsoft Mixed Reality headsets. The platform offers around 100 VR and 360-degree videos for VR headset users, including an exclusive live-action comedy called Door No. 1. In addition, users can watch the entire Hulu library of 2D content.
At this point in time, Hulu VR offers several virtual environments, including one set on a virtual beach, another in a haunted living room, a large private theater room, and even the House of Blues venue in Chicago. The full list of devices with Hulu VR support can be found here.