Hugo Barra confirms Xiaomi Mi 5 on 24th Feb, gets leaked first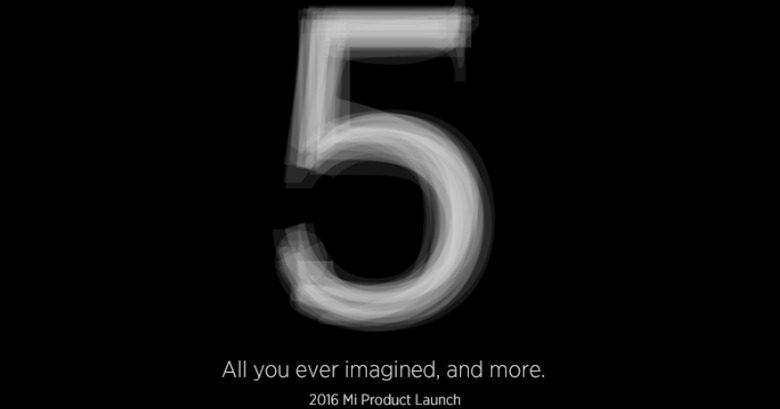 Given Xiaomi's high profile status in the mobile industry, both in China and elsewhere, whenever it is scheduled to announce a new flagship device, people take note. Especially considering the OEM's speculated move into new territory, like the US market. The upcoming Mi 5 is, of course, no different. Finally putting rumors to rest, Xiaomi's Hugo Barra, formerly a Google exec, has taken to Twitter to confirm the announcement date of the smarpthone, scheduled to debut on February 24. But even before that happens, we aret treated to another batch of leaked photos of the alleged Mi 5.
To the keen eye, or at least those more familiar with the subtle differences in smartphone designs through the years, one might get a sense of deja vu looking at what is supposed to be the Xiaomi Mi 5. Long story short, it seems to take a few pages out of Samsung's design catalog this time around. This is in start contrast to the current title holder, the Xiaomi Mi 4, which was lambasted by Apple for aping its design. Well, it might seem that Xiaomi has listened but opted to go to the other end of the design pendulum, so to speak.
Of course, there might be subtle differences between the Mi 5 and Sammy's smartphones, but the more rectangular home button is pretty much a dead ringer. This leak does seem to corroborate previous leaks in terms of design, though we're only really seeing one side of the device.
Hugo Barra, who is now Xioami's VP for Global after being Google's Group Product Manager, is teasing, officially this time, the Mi 5 as "all you ever imagined, and more". So far, we've imagine that it will be running on a Snapdragon 820, which would make it the second smartphone in the market to do so. There's also 3, not 4, GB of RAM inside. No definite word on the screen yet, but we'll take our chances with a 5.2-inch 1080p display.
What fans are probably not trying to imagine is the rumored 3,000 RMB price tag, which would make it almost twice the price of the Mi 4. Given Xiaomi's penchant for low prices, that might be too much. But then again, the mobile landscape is changing, even in China, so that might not be far off either.
SOURCE: Hugo Barra
VIA: Weibo