Hudway Glass gives you augmented reality nav on your windshield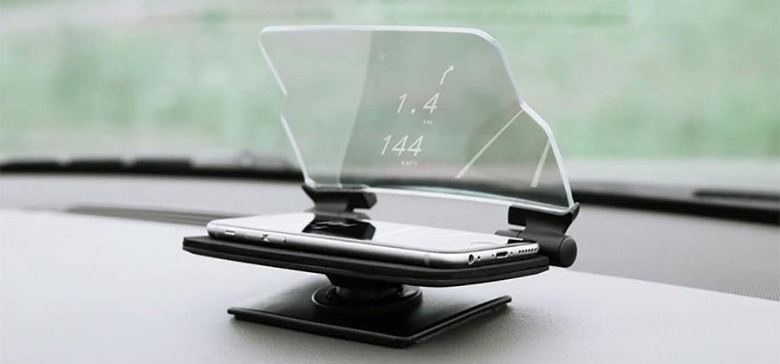 Typically, when we are using a navigation device we are using it on a device built into the dash of our car or via something stuck to the windshield. A new device is on Kickstarter called Hudway Glass that aims to make looking at those navigation cues easier and safer while we drive.
The device turns your smartphone into a head up display and holds it safely on the dash of your car. The device is designed to eliminate any issues with doubling of the image, lack of reflection during the day, image size, and other issues.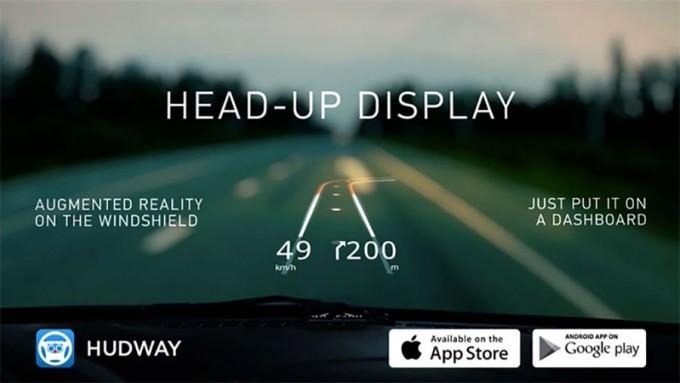 The Hudway Glass works with any app that supports HUD mode and all the driver has to do is place the smartphone in the cradle with the screen up. The device works with the Hudway app for navigation and a Speedometer app that warns you when you exceed the speed limit of the road you are on.
Other nav apps with HUD mode include Sygic and Navmii. Baidu Maps in China supports HUD mode as well. Hudway Glass is on Kickstarter now seeking $100,000 and has raised over $356,000 so far. A pledge of $49 or more gets you a Hudway Glass device and the HUD app for Android or iOS with shipping in March 2016.
SOURCE: Kickstarter