Huawei's decline will affect more than just China study warns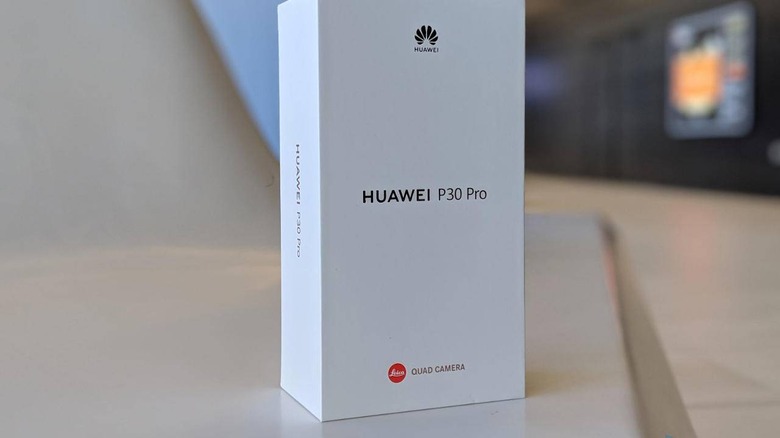 If the US pushes through with its sanctions against Huawei, there is no doubt that the company's smartphone production will be negatively affected. The US government may actually be counting on that in the hopes of convincing China to strike a deal. A new study, however, shows that while it will indeed have a big impact on China, Huawei's decreased smartphone production will actually hurt other countries more, including some of the US' own allies.
The Nikkei Asian Review made a study that analyzed each part that makes up a Huawei phone. It then lined these up by how much they contribute to the phone's build cost and where they come from. It then proceeded to show how much a country actually contributes to making a Huawei phone and the numbers might surprise you.
Huawei sources some critical parts like Corning's Gorilla Glass, Compeq's PCBs, and Micron's DRAM from the US and those make up 16.3% of the build cost. However, it only makes up 0.9% of the total number of parts used, some of which might also be provided by companies outside of China.
Being a Chinese company, you'd presume that Huawei sources most of its parts from its home country. Parts from Chinese companies do make up 38.1% of the cost but, surprisingly, only provide 80 parts out of a recorded 1,631, just 4.9%. Those parts include the important HiSilicon Kirin processor, the OLED display from BOE, and touch panel from Goodix.
The bulk of parts actually come from Japan at 53.2% followed by South Korea at 34.4%. Together, they make up about $111.71 or 30.7% of the build cost. Those parts include Samsung's flash memory, Sony's cameras, Amperex's batteries, and various other sensors from Japan.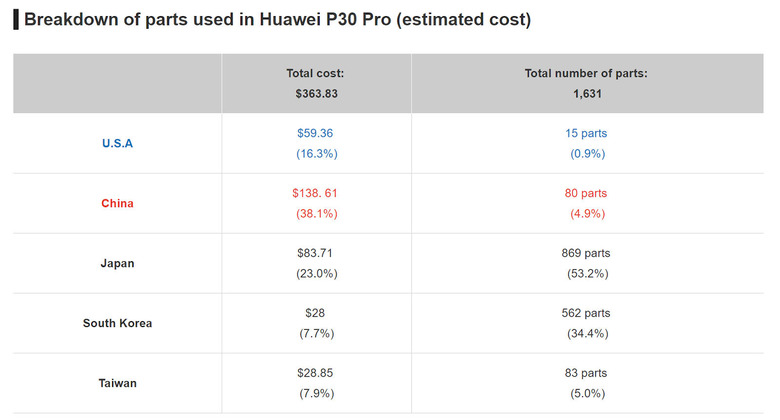 In others, the Nikkei is saying that the US sanctions have an international effect and could actually hurt others outside of China more than China itself. Of course, China is reacting out of national pride and because Huawei is a Chinese brand. Its phones, however, are products of international cooperation.