Huawei Watch GT Leaked With Ambitious Battery Life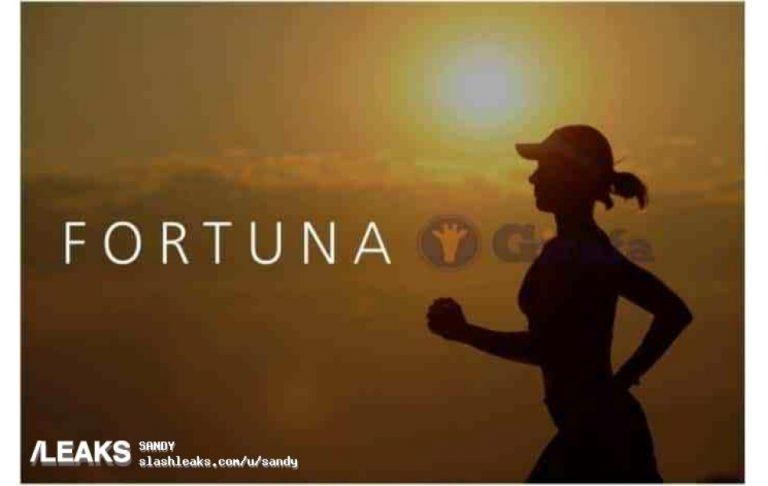 Huawei will undoubtedly put the focus of its October 16th even on the Mate 20 and especially the Mate 20 Pro. Those, however, are unlikely to be its only star. Thanks to some last minute leaks, we're getting a dose of Huawei wearables, including a much-anticipated successor to the Huawei Watch 2. And that smartwatch, allegedly codenamed "Fortuna", might promise something very few touch-enabled smartwatches can promise: week-long battery life.
Very few smartphone makers still make smartwatches these days. Even fewer, almost none, make Wear OS, formerly Android Wear, smartwatches. So it's understandable that there were some questions on whether Huawei would have a follow-up to the relatively successful Huawei Watch 2. It promised it would and if it delivers what these leaks say it would, then the Huawei Watch GT could very well be the cream of the smartwatch crop.
On first brush, it doesn't seem that special. The specs acquired by Israeli site Wisebuy pretty much points to a standard smartwatch, one with a 1.4-inch 454x454 AMOLED screen, built-in GPS, heart rate and sleep monitoring, the works. It also has waterproofing of up to 5 ATM, making it possible to use to track swimmimg.
Even the 420 mAh sounds plain, even though it's quite one of the largest we've seen on a smartwatch. But it's the claims from slides leaked by Slashleaks that will really interest buyers. It advertises 14 days, not hours, of continuous use, 7 days if you leave the display always on. Granted, if you keep GPS on always, you're down to 20 hours, but some might leave that off until they really need it.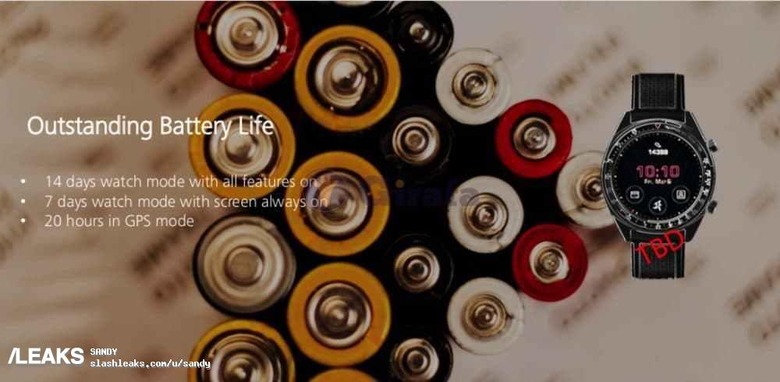 Of course, that puts into question whether the Huawei Watch GT will actually run Wear OS. So far, no Wear OS smartwatch has achieved that kind of battery life. There is the new Qualcomm Snapdragon 3100, of course, but that's still stretching it quite a bit.