Huawei Watch GT And Band 3 Pro Track Fitness With Incredible Battery Life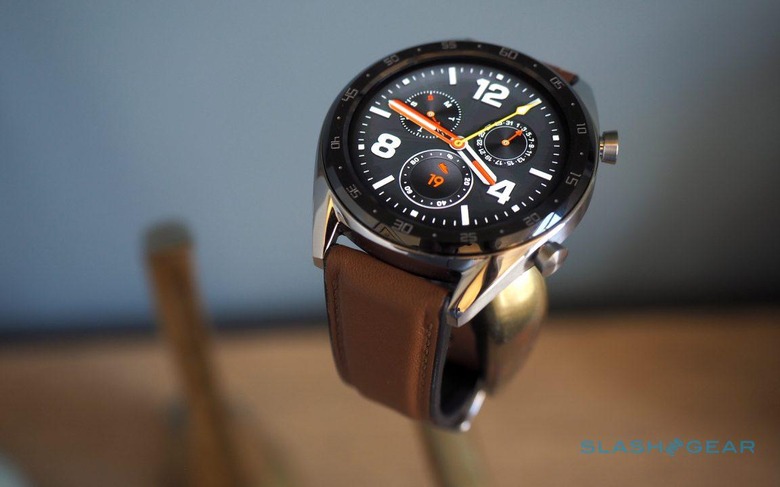 Huawei doesn't just have the new Mate 20 Pro today, it also has a pair of wearables that promise maximum fitness tracking flexibility without compromising on battery life. The new Huawei Watch GT and Huawei Band 3 Pro are two different aesthetic answers to a similar problem: what do you do if you want full GPS tracking for your workouts, but also want a wearable that lasts longer than a couple of hours?
Huawei Watch GT
In the case of the Watch GT, the answer is "build a smartwatch, but don't use Wear OS." Huawei eschews Google's platform in favor of Light OS, an in-house platform that it claims is much more power-efficient. Huawei has used it before on its health-tracking bands, but now it's being deployed in something which looks far more like a traditional watch.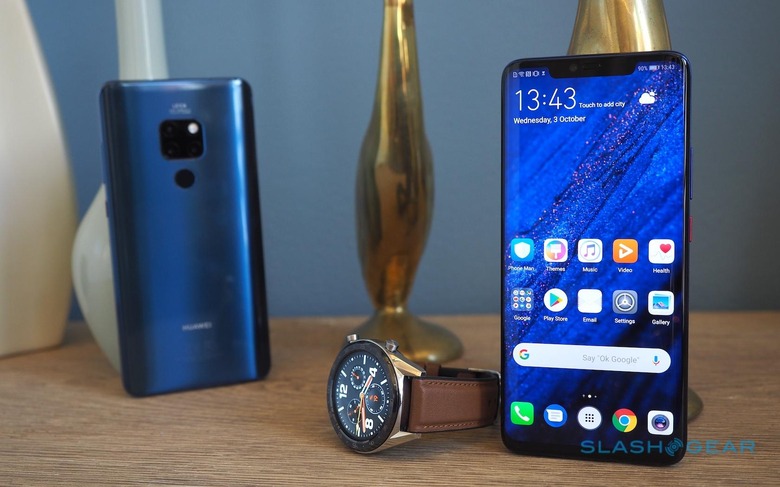 It's a fairly handsome traditional watch at that. 10.6mm thick, it's finished in 316L stainless steel, with a diamond-like carbon and ceramic bezel design. There are two buttons on the side, and interchangeable straps.
The top gets a 1.39-inch AMOLED touchscreen, through which you interact with the various sports modes. The Watch GT can distinguish between freestyle, front crawl, backstroke, and butterfly swimming, along with recording only the main strokes you're using. It can identify running, hiking, walking, and cycling, too, as well as whether you're doing free training.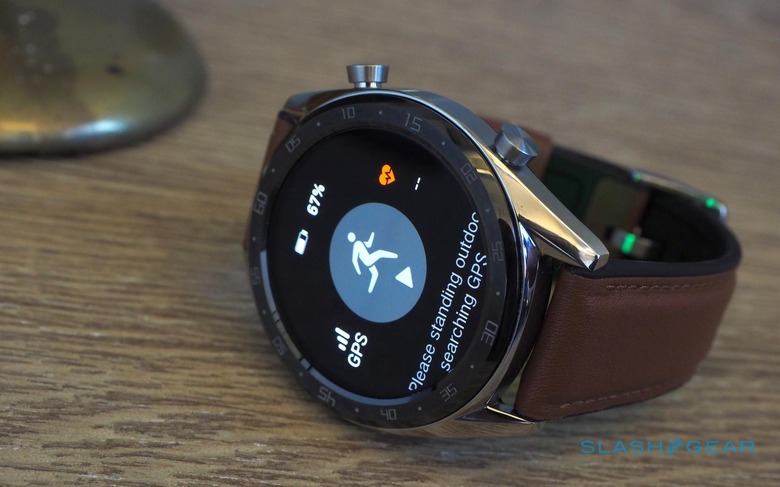 Huawei combines that with a tri-GPS system, with GPS, GLONASS, and Galileo/Beidou tracking. There's also its Truseen 3.0 heart rate monitoring, with a new set of sensors and a self-learning algorithm that promises more insightful fitness data. When you're in bed, there's better sleep quality tracking, too, while the companion Huawei Health App can make more than 200 recommendations for improving your rest.
Inside, the whole thing runs on a new, dual-chipset architecture. That has a low-speed core, with a sixth of the power consumption of similar processors, and a high-speed chip which takes over for everyday tasks. Huawei uses AI to decide which core is needed, based on the task at hand.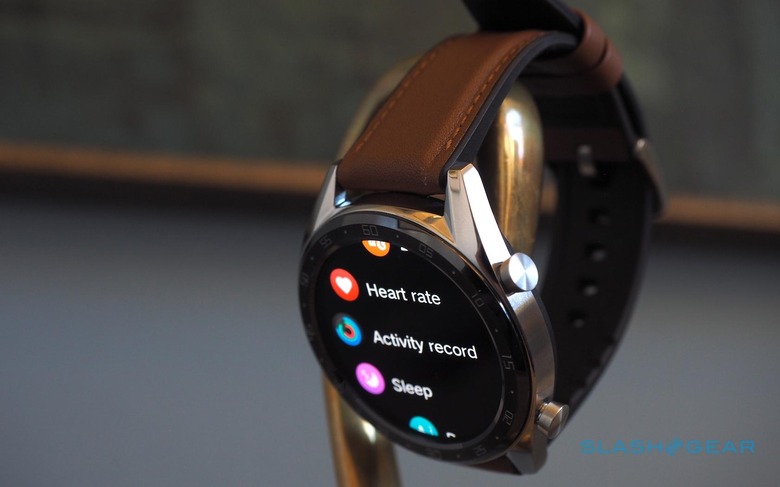 The result is fairly phenomenal battery life. Huawei is claiming two weeks of use with heart rate monitoring on and 90 minutes of GPS-tracked exercise per week. Switch off GPS, meanwhile, and you can get up to 30 days of message and call alerts, and heart rate monitoring. Maxed out, with continuous exercise tracking, GPS and heart rate monitoring, and the screen always on, and you're still looking at 22 hours.
Huawei Band 3 Pro
What, though, if you're happy with your smartwatch – or, indeed, your regular watch – but you still want advanced fitness tracking? Huawei's Band 3 Pro may be the answer, effectively taking the core functionality of the Watch GT but packaging it into a more familiar fitness band form-factor.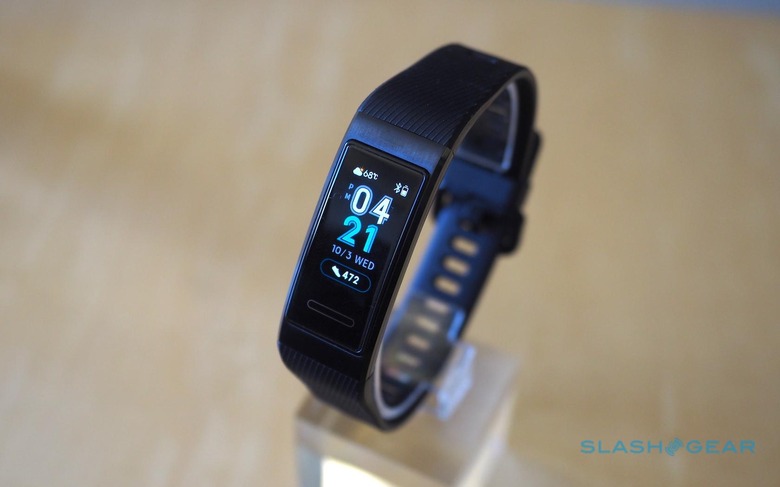 It means a smaller display – a 0.95-inch AMOLED touchscreen – but a smaller overall size, clocking in at 45 x 18.8 x 10.85 mm and under 25 grams. You still get the GPS tracking and the auto-recognition of swimming, cycling, and running types, though, together with 5ATM water resistance.
As for battery life, there's 17 days of working time, 8 hours of GPS active time, or a month of standby. It'll feed data to the Huawei Health App via Bluetooth 4.2, including heart rate and estimates of VO2max.