Huawei to put its best foot forward in the US with Mate 8 launch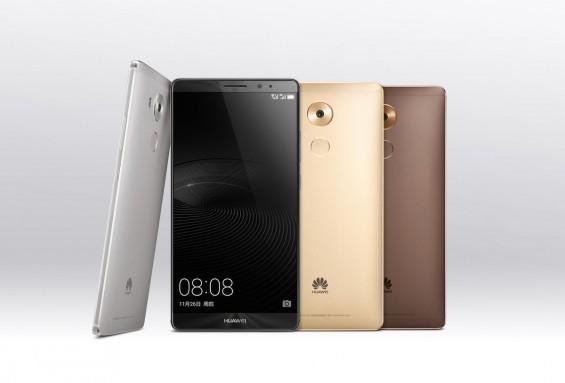 might not be so insane after all. Initial rumors have hinted that Huawei will make a big announcement next month at
where it will outline its plans for a US expansion. At the same time, it will launch the mid-range Honor 5X, the
to go to the US. Now others sources are saying that Huawei will have another smartphone to woo US consumers next year, the high end Mate 8, the metal-clad flagship the company just
.
Huawei isn't a complete stranger to the US. It did business there before, but mostly with networking equipment like routers and switches. Unfortunately for the company, it became the victim of a political campaign that accused China of doing industrial espionage using the likes of Huawei.
When it comes to the US smartphone market, however, Huawei is the complete newcomer. While it ranks as the world's third largest when it comes to smartphone shipments, its core markets have been concentrated in China and Asia. To penetrate the US market, it has not only done its homework, it has even partnered with Google to produce the Nexus 6P. With insights gathered from these two sources, Huawei is daring to make what may be its biggest push into the US market.
Like the Nexus 6P that it created together with Google, the Mate 8 flaunts a metallic unibody design like many high end flagships today. Unlike many, it doesn't ape Apple's most recent design and sticks to the sharp chamfered edges of its past phones. Inside, it is powered by the latest Kirin 950 processor which some benchmarks are showing to be quite a beast. It also comes with an i5 co-processor for handling sensor data and events, not unlike the architecture of the first Motorola Moto X and today's iPhones.
Huawei, however, isn't the first Chinese OEM to try and leave mark in the US. ZTE has actually beaten it to the punch long ago and is considered one of the biggest smartphone brands in the US, though it plays more on the low to mid tiers of the market, except for the surprising Axon Pro. Although Lenovo does own Motorola now, it prefers to leave the latter's brand intact rather than bring its own Vibe products in. And, of course, there is always the specter of Xiaomi, who has yet to join that same smartphone rat race. Needless to say, Huawei's entry is going to be anything but easy.
SOURCE: