Huawei PRISM II coming to T-Mobile: all naming conventions coincidental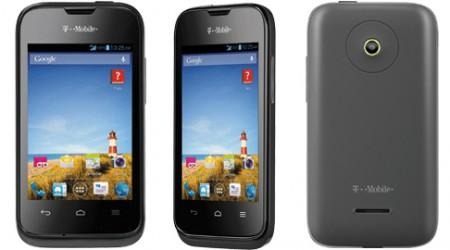 The Huawei PRISM II is coming to T-Mobile, this a smartphone that succeeds a relatively unknown original with the same carrier from months past. This device is not aiming to break the bank, nor is it headed to the top of the "must have" lists of any top-tier hero phone collects lists. Instead it's another effort from Huawei to attach itself to the United States smartphone market without too much of a hubbub surrounding it: it's got T-Mobile branding on all sides, and that's it.
Again it should be made clear that this device has nothing in the least bit to do with the keywork PRISM that's appeared quite significantly over the past few weeks. This device is a smartphone with Android that works with T-Mobile, and that's the long and short of it.
Have a peek at the original Huawei Prism for T-Mobile from back in May of 2012.
This device will be launching on the 26th of June and will be appearing on one of T-Mobile's 24-month payment plans, coming in at $19.99 down with $4 a month attached for a further two years. The total for this device is therefor a cool $116, a small amount by any standard. A top-tier smartphone like the Samsung Galaxy S 4, for comparison's sake, will cost you more than $600 USD by the time you've kicked out the full cost.
This little machine works with a 3.5-inch 480 x 320 pixel display and a single-core 1GHz processor. Also inside is 512MB of RAM and 4GB of internal storage alongside a microSD card slot for an additional 32GB of potential storage (if you do so wish). This Huawei machine brings on a 3.2 megapixel camera at its back and will be running Android 4.1 Jelly Bean at launch.
You'll find that while this device does not run an entirely vanilla Android experience, it is downright simple, with only T-Mobile additions in apps above what Google created in the first place. If you're all about Jelly Bean and want to pay as small an amount for it as possible (without hacking, of course), this might be your best bet.