Huawei partner tries to sell embargoed computer equipment to Iran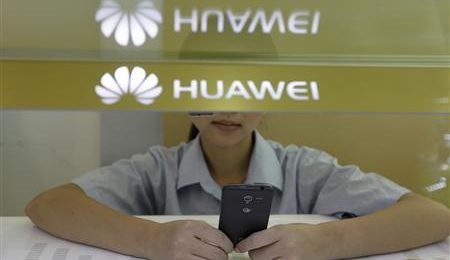 Huawei is a Chinese maker of smartphones and other equipment. When the company's major Iranian partners has reportedly offered to sell embargoed HP computer equipment worth €1.3 million to Iran's largest mobile phone operator. The attempted sale was allegedly made in late 2010. Huawei says that ultimately its partner did not provide the HP products to the Iranian company.
However, Reuters reports that the attempted sale offers new evidence that Chinese companies are willing to help Iran get around trade embargoes and sanctions. Huawei was also recently criticized by the U.S. House intelligence committee after not being able to "provide evidence to support its claims that it complies with all international sanctions for US export laws." The Iranian telecommunications provider that was offered the equipment is called MCI.
Thirteen pages of a proposal offered to the Iranian telecommunications company have surfaced that detail a plan to expand its subscriber billing system and carried a mark stating "Huawei confidential." Huawei says that its "major local partner" Skycom Tech Co Ltd submitted the proposal to MCI.
Reuters reports that this isn't the first time a Chinese company has tried to sell sanctioned technology the Iranian mobile providers. In October, reports surfaced that another Iranian partner of Huawei attempted to sell American antenna equipment to another Iranian telecommunications company called MTN Irancell. The only thing that stopped the deal from happening was that the Iranian telecommunications company rejected the bid.
[via Reuters]