Huawei P9 leaked a plenty, dual cameras, colors shown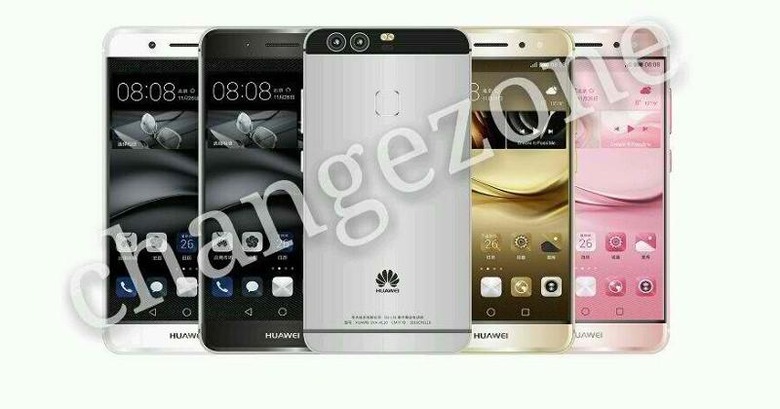 These days it's almost impossible to keep upcoming devices a tight secret, save for very few exceptions. Even Apple isn't safe. The difference now is the degree to which smartphones, tablets, and services are being leaked. High profile products like Samsung's Galaxy S7 have naturally been leaked to death already. But now even, or perhaps especially, rising stars like Huawei are getting their fair share. Take for example this batch of photos of the Huawei P9, which practically reveals everything interesting about the smartphone ahead of MWC 2016.
The leaked photos reveals the overall design of the Huawei P9, which continues the Chinese OEM's embrace of metal. The back seemingly sports a brushed metal coating, while the front and the sides look eerily familiar. Perhaps more interesting, however, is the dual camera setup and what is said to be a laser assisted AF system. Both features are expected to also appear in LG's G5 flagship, scheduled to debut at MWC 2016 as well.
Like most of Huawei's recent smartphones, the P9 will also have a fingerprint scanner that almost invisibly blends into the rear cover, save for the presumably metal ring around it. Based on these photos, the P9 will be offered in colors of white, black/grey, gold, and pink.
Of course, the photos don't speak of the smartphone's internal features, but earlier rumors put a Kirin 955 CPU inside, partnered with a whopping 4 GB of RAM. The 5.2-inch display might disappoint a bit with its Full HD resolution. The 2,900 mAh battery, non-removable in many of Huawei's metal-clad models, also feels a bit low. A 12 megapixel camera sensor sits on the back, though the second camera's sensor size is still unknown. On the front is an 8 megapixel selfie sensor.
Huawei is set to unveil the P9 at MWC 2016 next week. If rumors are true, there might actually be four variants of this model. And if other rumors are also true, Huawei might also unveil its first stylus-enabled laptop/tablet hybrid there as well.
VIA: Weibo