Huawei P30 Pro to include Sunrise color, IR blaster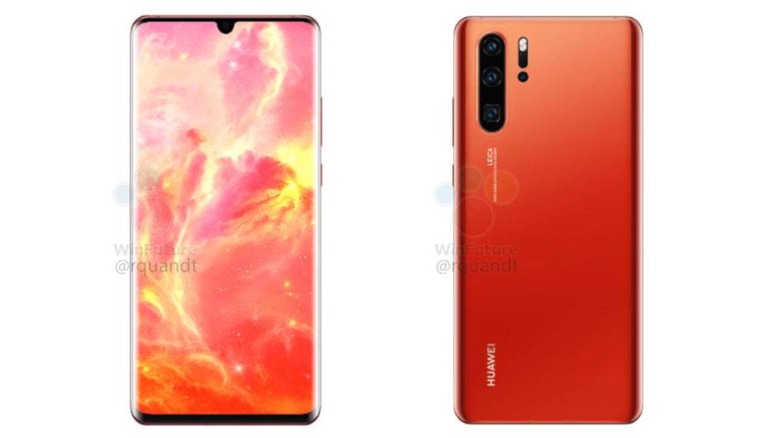 Remember the days when the only way you'd get some color on your phone would be with a case or a skin? Those days are long gone and, ironically, you'd actually be hard pressed to find new smartphones in plain black, grey, or even white color options. Chinese phone makers, in particular, seem to like playing with different combinations of colors and the Huawei P30 Pro is now believed to come with a reddish Sunrise mix.
It would have probably been more accurate to call it "Sunset" given how the red-orange gradient calls to mind strong afternoon colors rather than the yellowish hues that greet us in the morning. Regardless of the name, it's a welcome addition to the usual color options that, for some reason, often leave red behind. WinFuture's Roland Quandt doesn't say if this eye-catching new color would also be available for the Huawei P30.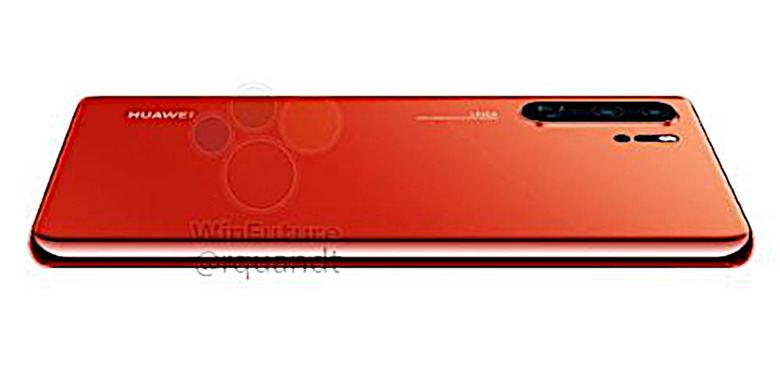 The new set of photos also give the first ever look of the top and bottom edges of the P30 Pro. Noticeable is the absence of a headphone jack. While not official, of course, it "confirms" the key difference between the P30 and the P30 Pro.
Another difference, though probably one that won't make much of an impact, is that the Huawei P30 Pro will apparently feature an IR blaster, a rather archaic feature that has all but disappeared even before the 3.5 mm headphone jack did. Some users do still find the hardware useful in hotel rooms but its utility has been steadily declining.

The Huawei P30 and P30 Pro, perhaps along with a P30 Lite, are scheduled to debut in less than two weeks in Paris. Its expected highlight feature will, of course, be its cameras, though Huawei's marketing seems to be making a few blunders in trying to drum up the hype around them.