Huawei P30 Pro Durability Test Redeems Huawei's P Brand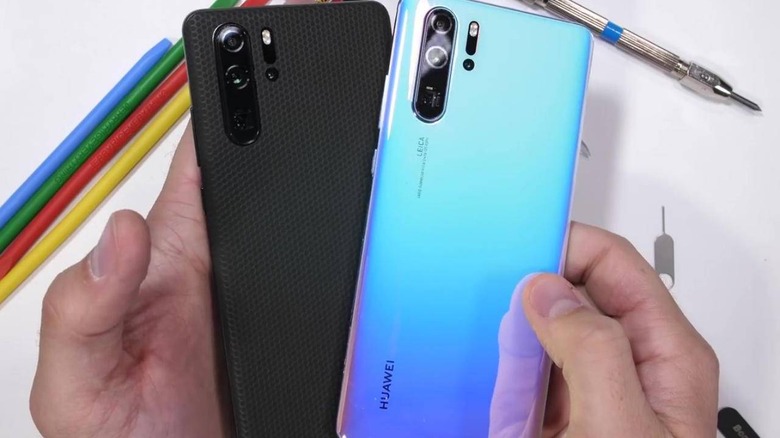 The Huawei P30 Pro is arguably the best smartphone so far this year, especially if you consider its fancy new 5x optical zoom camera. It is, however, also one of the most expensive, if you can even get your hands on one in some markets like the US. With a precious phone like that, consumers have every reason to be worried about its long-term chances of survival. Zack Nelson from YouTube channel JerryRigEverything, fortunately, does the grueling torture test to bring that answer before you even invest in one.
Those who follow the YouTuber might have one other reason to worry. Last year, the Huawei P20 Pro failed his durability test, both in heavy scratches and the ensuing bend test. With a more expensive and more sophisticated phone, the stakes are even higher. Fortunately, the formula has also changed.
The P30 Pro's screen started to show scratch marks with a Mohs level 6 pick, consistent with tempered glass screens. It should be noted that Huawei doesn't advertise Gorilla Glass for its phones. The phones optical fingerprint scanner also continues to work under heavy scratches.
The bend test is where it's at, of course, and the Huawei P30 Pro, fortunately, does withstand Nelson's massive hands. He theorizes that the new curved edge screen adds to the device's structural integrity but at the expense of higher risk of breaking from falls.
One odd thing about the test is how the OLED screen's white burn didn't recover. That may have been a common trait of OLED panels but we've seen recent examples of some that do. It is also amusing to note how Nelson seems to be fixated on the Huawei P30 Pro's "Breathing Crystal" color, proving that, while beautiful, these fancy gradients won't be to everyone's tastes.