Huawei P30 has a special feature you wouldn't want to use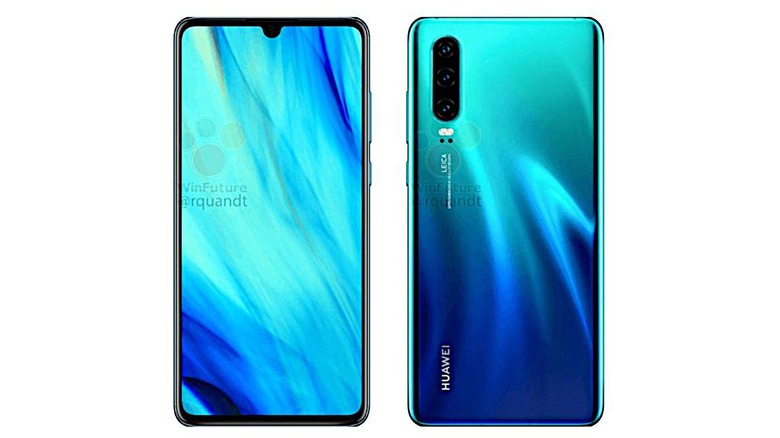 In just a few weeks, Huawei will finally be unveiling its early 2019 flagship away from the flood of announcements from MWC last week. The Huawei P30 and P30 Pro, however, have mostly been leaked though some of the more important details remain unknown and uncertain. Thanks to some new renders, however, we are coming across more information about the two smartphones, including an odd design detail that may actually have some use later on, at least in Huawei's mind.
Overall, the design of the Huawei P30 and P30 Pro is all too familiar. Huawei seems to have settled down on a "family resemblance" that will mark future iterations of its P series. One subtle change, according to WinFuture's Roland Quandt, is that the top and bottom edges are flush and flat. In theory, this would mean you'd be able to stand the phone upright on a flat surface. You wouldn't want to, of course. Given the phone's thin profile, it would be precariously standing on that edge and could topple over easily. Still, Huawei might have something in mind for that design.
This is the Huawei P30's top left corner. No, that's not a Photoshop fail, both P30 and P30 Pro will have flush tops and bottoms, so you'll essentially be able to have them stand upright. More pics n info here: https://t.co/Xbint0dtxG pic.twitter.com/iS4brmF5Vo

— Roland Quandt (@rquandt) March 5, 2019
Both phones also have a waterdrop notch instead of last year's wider cutouts. That means that Huawei has thrown out the face recognition system it had been boasting about since late 2017. Instead, and not seen in these renders, of course, you get in-screen fingerprint scanners.
While it would seem that both the P30 and P30 Pro have three cameras, the P30 Pro actually has four. The fourth one off to the side is time-of-flight (ToF) sensor for 3D object mapping and AR applications. Another key difference is the square lens at the bottom of the P30 Pro's array. According to rumors, that will feature 10x optical zoom, something unheard of in the smartphone market.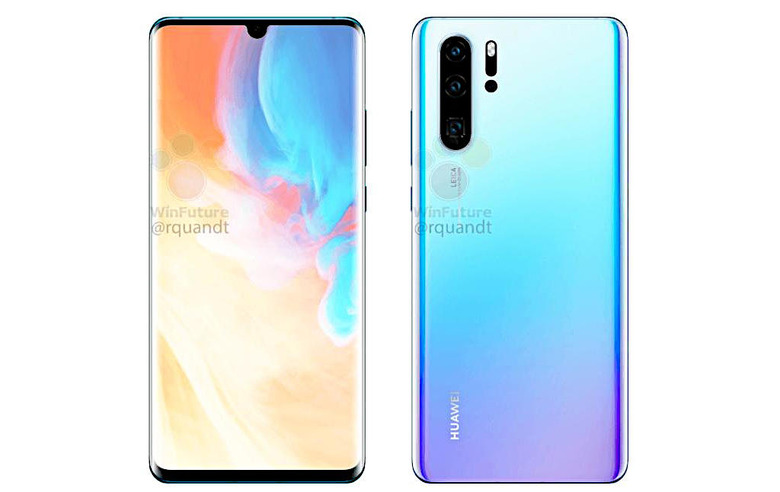 OPPO did announce such a technology at MWC but it has yet to put it in an actual smartphone. Android Central says that Huawei Global Product Marketing veep Clement Wong confirmed that it would be using a periscope-style system to achieve that 10x zoom, similar to what OPPO is doing. Huawei will be announcing the Huawei P30 and P30 Pro in Paris on March 26 and there's no doubt its cameras will be the focus of the show, pun totally intended.