Huawei P30 and P30 Pro available in the US but there's a catch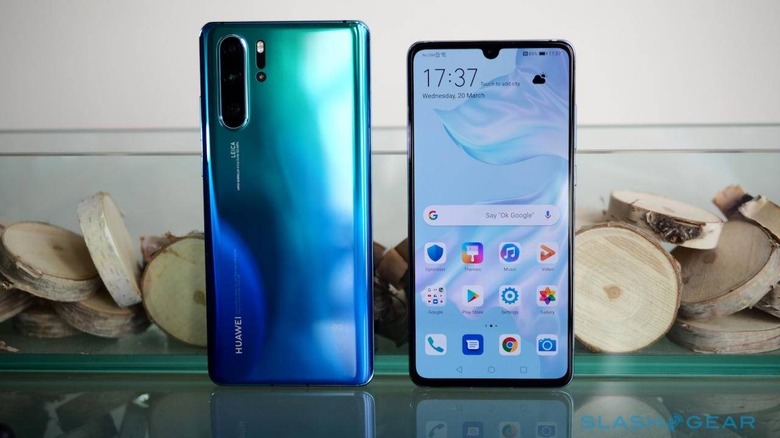 It's probably frustrating for US consumers, not to mention for Huawei, that one of the best smartphones in the market continues to be unavailable there. Of course, there are always ways to import these devices but even Huawei throws in a cautionary warning. So it's probably surprising and almost unbelievable that B&H Photo is making both the Huawei P30 and the Huawei P30 Pro available on its website for US buyers. But, as always, there is a catch.
The most important thing interested buyers should know is that these phones only support GSM networks like AT&T and T-Mobile, which leaves Sprint and Verizon out of the picture. That's because these particular models are actually made for Latin American and just imported to the US. That said, B&H Photo seems confident that these will work with US networks, at least enough to be selling them.
The other catch is that only one of the two P30 series phones actually gets a warranty and a limited one at that. The Huawei P30 includes a Limited 1-year warranty from B&H while the P30 Pro does not. It isn't clear yet whether the bigger phone will follow suit.
If those caveats are acceptable, then the final hurdles are the price and the waiting period. The Huawei P30, available in Crystal, Midnight Black, and Aurora goes for $599.99 and will start shipping April 29. The Huawei P30 Pro in the same colors cost $899.99 but the shipping date isn't available yet. B&H Photo is also selling the $319.99 Huawei P30 Lite that hasn't been given much coverage.
The Huawei P30 Pro is touted to be the best Android phone this year, particularly for its photography prowess. It is, however, losing out in major markets like the US because of its unavailability. That said, for almost two years now the company has proven it can do just fine as far as profits and shipments go even with that market but only time will tell before it gets pushed out of other US allies' markets for political and security reasons.