Huawei P11 not P20 might be next flagship name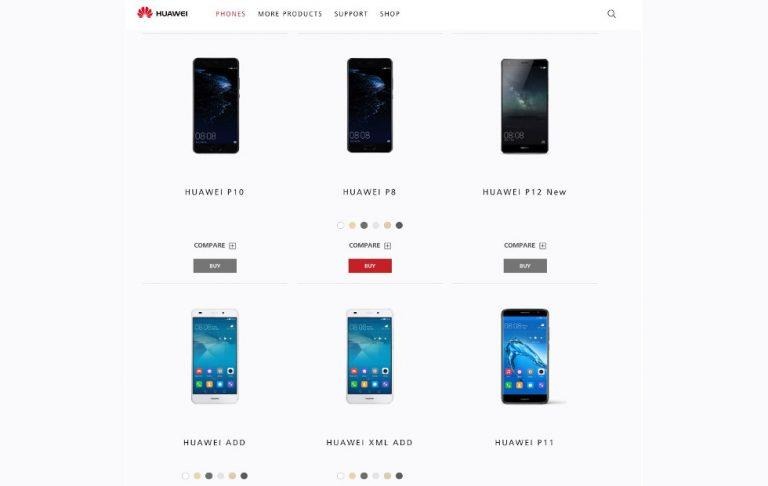 Naming smartphones is sometimes as much arcane art as it is simple math. There was no Galaxy Note 6 and Nokia's math start at 2, not 1. Apple could skip 9 and Huawei, shockingly, will not jump from to 20 this year. At least according to the latest website sleuths. The Chinese OEM will reportedly go from 2017's Huawei P10 to 2018's P11. Curiously, that same page that the sources are citing also mentions a P12, which is a year too early to appear.
It was never really established that Huawei's next flagship would be called the P20. After all, the P10 was preceded by the P9, which, in turn, was preceded by the P8 (the "P7" was actually called "Ascend P7" before Huawei dropped the Ascend branding). But it is only in the smartphone world that P20 almost sounds more natural a successor to P10 than P11.
That seems to be the case, based on Huawei's own official demo website. But take it with a grain of salt because of that mysterious P12 there. Huawei doesn't release two P series phones in one year. Except, of course, for a "Pro" or "Plus" variant. The page for the P11 also seems to simply be filled with placeholder content from previous models.
The Huawei P11, or P20, is expected to sport the 18:9 screen ratio that its P predecessor missed on. It will also run on the Kirin 970 that only debuted with the Huawei Mate 10 in the second half of 2017. In other words, the Huawei P11 will be playing catch up with the Huawei Mate 10.
Of course, the biggest question in American consumers' minds will probably be "will it be sold in the US?" Most likely yes, but from the same unlocked channels as the Huawei Mate 10 Pro. After this week's drama over AT&T and, supposedly, Verizon pulling out at the last minute because of political pressure, Huawei might not be so keen to go through that again so soon.
VIA: Telefoon Abonnement