Huawei P10 Plus, Vernee Apollo 2 bring 8GB RAM to MWC 2017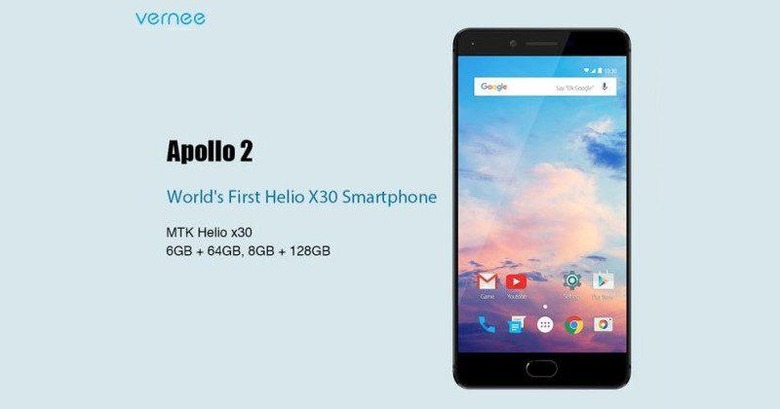 It feels only like yesterday when flagship smartphones only had 2 or at most 3 GB of RAM inside. Actually, that was just 2 or so years ago. But now some, though not all, manufacturers are starting to play around with 6 GB of memory. And at MWC 2017 in a few weeks, there will be even those that will flaunt 8 GB of RAM. Smartphone maker Vernee has just officially confirmed that its Apollo 2 will indeed sport such a configuration. But it won't be alone, as Huawei is also expected to show off something along those lines as well.
Granted, they are not exactly the first smartphones to have 8 GB of RAM. That honor belongs to ASUS, whose ZenFone AR displayed at CES 2017 bore 8 GB of RAM. It was, however, marketed more as a niche device, as it name hints at. It is the world's first smartphone that combines both Google's Tango augmented reality technology as well as Google's Daydream virtual reality platform.
In contrast, the Vernee Apollo 2 will be marketed towards regular consumers. It will come in memory configurations of 6 GB RAM with 64 GB storage and 8 GB RAM with 128 GB storage. It will also boast of being the world's first smartphone powered by MediaTek's most premium processor to date, the Helio X30.
Huawei has already confirmed the existence of a P10 smartphone but left out many of the details. It also has not confirmed one rumor that seems to be floating around, that of a Huawei P10 Plus. Like the "normal" P10, this will run on a Kirin 960 but it will also come bearing 8 GB of RAM. The RAM on the Huawei P10 is still unknown, though, with this leak, it could also be 6 GB.
The question is whether this higher capacity memory will be worth the added production costs, which will eventually trickle down to consumers. On paper, more powerful processors and more spacious memory would translate to better performance and greater multi-tasking. In practice, when crammed inside the small space of a smartphone, it could be an invitation to instability and even danger.
SOURCE: @Vernee
VIA: @GeekSalvaje