Huawei P Smart Z with its popup camera pops up on Amazon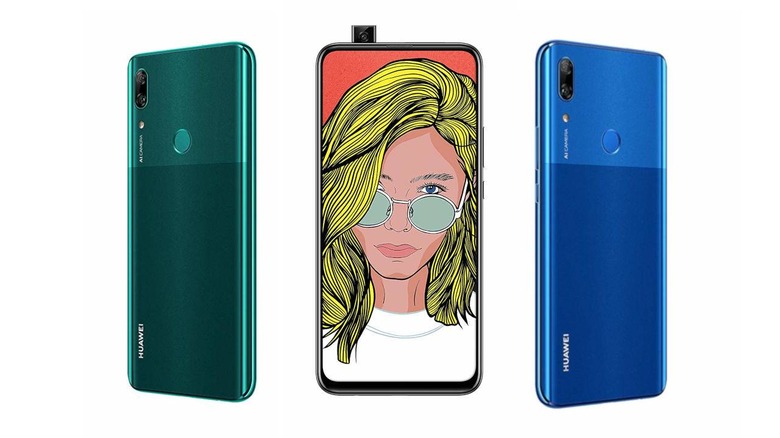 The Huawei P30 Pro may be the company's most popular phone right now but it isn't done making head turns just yet. Just as recently leaked, the company has set its eyes on adopting more eccentric designs going around the market these days. That comes in the form of the mid-range Huawei P Smart Z and its popup camera. Without any formal announcement, Huawei has made the phone available for pre-order on Amazon. That is if you live in Italy.
Many of Huawei's mid-range and entry-level phones don't get their time in the spotlight. Most of them have almost forgettable designs and unremarkable specs. The Huawei P Smart Z easily sets itself apart from the brood with this particular gimmick that may become old quickly.
Neither Huawei nor its subsidiary Honor has played with popup cameras before. The Honor Magic 2 does have a slider form factor, but that's pretty much it. With the P Smart Z, Huawei becomes a bit trendy by putting a 16 megapixel f/2.2 camera inside an elevating piece, leaving more room for the 6.59-inch 2340x1080 screen without notches or cutouts.
The specs for the Huawei P Smart Z aren't terrible either. There's a Kirin 710, the company's mid-range SoC, paired with 4 GB of RAM and 64 GB of storage. The latter's expandable but thankfully with a regular microSD card, not Huawei's own nanoSD. The back cameras are probably not that noteworthy, being a 16 megapixel f/1.8 camera with a 2 megapixel depth sensor helper.
The price, however, might be to die for. Available in Black, Blue, and Green colors that seem to take inspiration from the Google Pixel's dual-tone design, the Huawei P Smart Z sells for 279.90 EUR on Amazon Italy. That's around $310 in the US where the phones will probably never land.