Huawei Nova 4 pairs 48MP camera with hole-punch display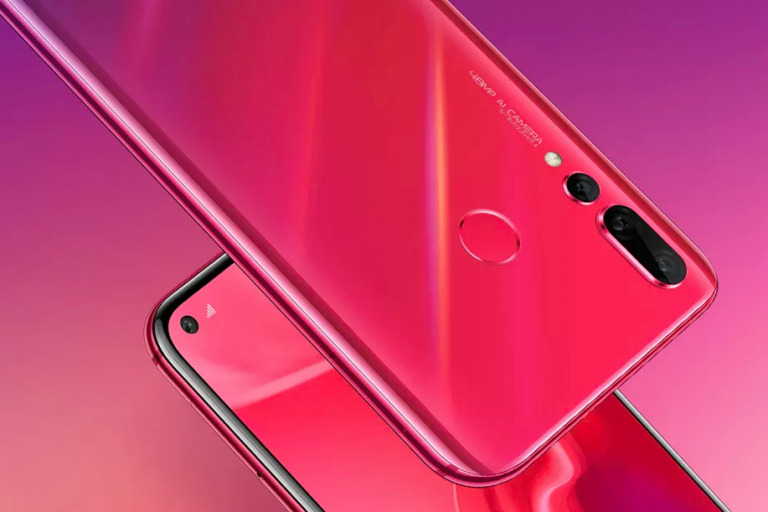 It may not be much longer before the notch is dead. A lot of phone manufacturers have been announcing new smartphones that use a hole-punch cutout on the display for the front facing camera instead of a notch. Today, Huawei added its name to that list in officially announcing the Nova 4.
We've known about the Nova 4 for a few weeks now, thanks to various teases from Huawei. That hole-punch cutout on the display will house a front-facing 25MP camera, while the dual-camera set up on the back will feature a 48MP sensor. That hole for the front-facing camera, meanwhile, is taken out of a 6.4-inch display that clocks in at 2310 x 1080.
According to The Verge, the Nova 4 will be using a Kirin 970 chipset, so it's got some similarities to the P20 Pro. It'll also offer 128GB of storage, USB-C fast charging, a 3,750mAh battery, and 8GB of RAM. The Nova 4 certainly sounds like a solid phone, but it's clear that the main focus is on the display and its lack of a notch.
Thus begins the war of the hole-punch phones. Samsung's Galaxy A8s has a similar cutout for the front-facing camera, so these two companies are going toe-to-toe to win over the notch haters of the world. Just last week, Honor – a subsidiary of Huawei – announced the View20, which is another phone that has a hole-punch cutout. In fact, the View20 and the Nova 4 have more in common than just that (like the 48MP camera), so Huawei is definitely taking a page out of Honor's book with this device.
In any case, the Nova 4 will be launching in China first before heading to India and Europe after. The standard Nova 4 should cost around $500, though consumers can save some cash for opting for a 20MP rear-camera instead of the standard model's 48MP sensor. Phones like the A8s and the Nova 4 are probably the beginning of a trend, so don't be surprised to see more smartphonesphones with a hole-punch cutout on the display as we move through 2019.