Huawei Nexus 6 pics leak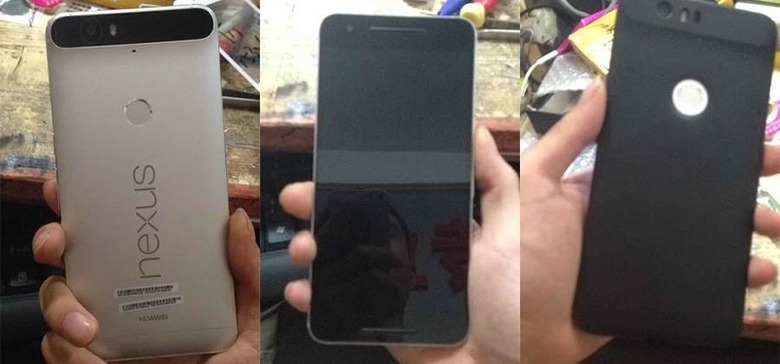 Google has been offering Nexus devices for a long time now. These smartphones are made by different manufactures and are generally hopped up with all the software and services that Google has to offer. Some images of a new device wearing the Nexus brand have turned up online. The interesting part is that the Nexus branded smartphone has the Huawei brand underneath.
The smartphone is tipped to make its official debut in October. We don't have much in the way of specifications right now, but we can assume it will have better specs than the current Nexus device. That current device is the Nexus 6 made by Motorola and it has a 5.96-inch screen, Snapdragon 805 processor, 3GB of RAM, up to 64GB of storage, and a 13MP camera.
What can be gleaned for the leaked images of the Huawei Nexus device is a recessed fingerprint reader on the back. The camera has LED flash, and a dual camera sensor is spied on the back.
The Huawei device has dual speakers on the front. It's hard to tell from these photos, but I would presume the Huawei device is rather thin, this is usually the case when there is a bulge where the camera is fitted. The top back of the phone appears to have a bulge in the images of the rear of the smartphone.
SOURCE: Google+, Nowhereelse