Huawei mobile hotspot goes up to 100 Mbps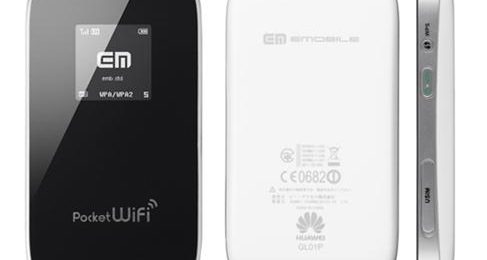 Huawei has just introduced a new mobile hotspot device that breaks some of the barriers we have come to expect from mobile devices these days. First, it can be used as a hotspot for up to 10 Wi-Fi products, not just five. And second, it says it can offer peak speeds of up to 100 Mbps, a number that certainly pushes the limits of LTE.
By comparison, in the US, the strongest 4G LTE signals give users download speeds of around 25 Mbps. And that's considered blazing fast. For now, this device from Huawei is only available in Japan, but that's only because that's the only region where a network exists that can fully support it. The problem with taking that technology to a country like the US is that spectrum is at a premium over here.
The name of the hotspot is simply its model number, the E589 FDD. Huawei, which remains a nascent company in the US and European markets, has been trying to build a brand that sets it apart from the HTCs of the world. HTC was lucky enough to spring ahead and become a corporate conglomerate thanks to Android, and Huawei is trying to do the same thing. In the mean time, though, it is busy revolutionizing the Asian market, as is evidenced by the E589 FDD.
[via GigaOM]