Huawei MediaPad M5 lite hands-on: iPad gets a stylish foe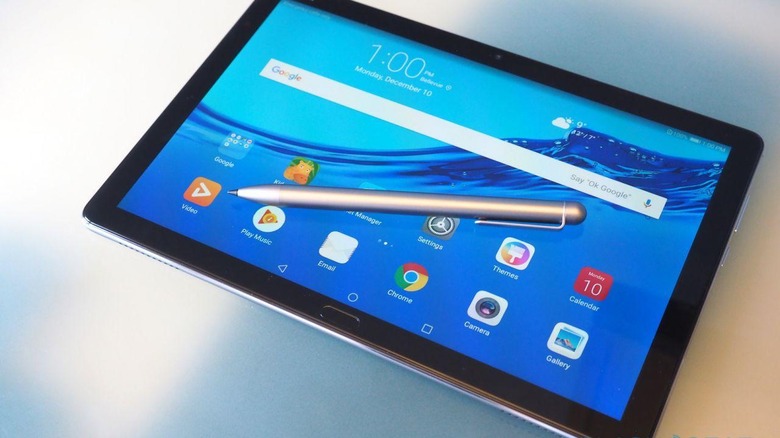 Android tablets may have fallen into the shadow of their Chrome OS siblings, but Huawei isn't giving up on the segment as the MediaPad M5 lite demonstrates. Launching at CES 2019 this week, the 10.1-inch iPad rival promises to be not only finger-friendly but go further still, with a bundled digital stylus.
The MediaPad M5 lite itself has a metal unibody with diamond-cut edges and a sandblast finish. On the front there's a piece of 2.5D curved glass, covering the 1920 x 1200 display. That uses ClariVu 5.0 enhancement for the promise of a sharper image.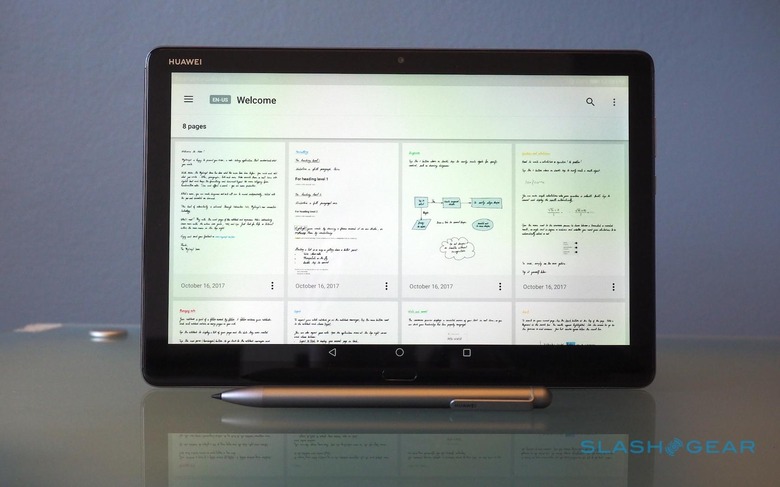 While it's obviously a regular touchscreen, unlike Apple with the iPad and iPad Pro, Huawei throws in its M-Pen lite stylus too. It supports 2,048 levels of pressure sensitivity, and uses a replaceable battery rather than recharging from the tablet itself. Metal-bodied, it has a useful pen clip, and works with Huawei's handwriting recognition.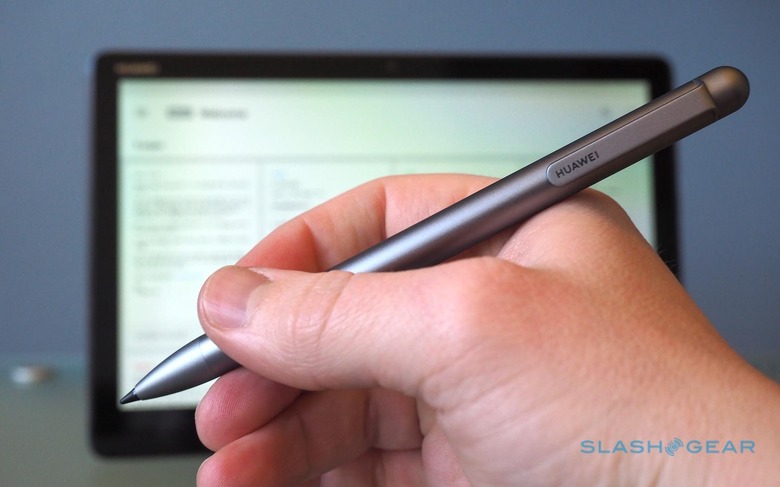 That's courtesy of an app in Android 8.0 Oreo, on top of which Huawei has added its own EMUI 8.0 interface. There's also a special kid's mode, with special apps and a variety of warnings if you're using the tablet wrong. Hold the MediaPad M5 lite above your head, for instance, and a chirpy bear will politely scold you for it. The same goes for sitting too close to the screen.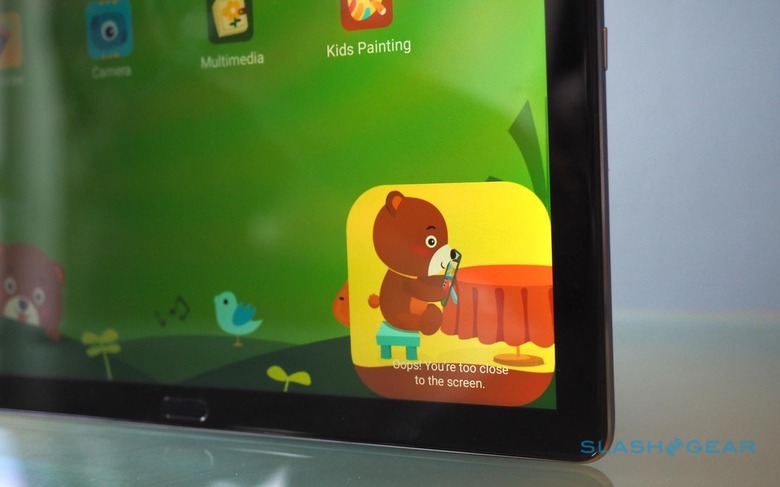 If there's a questionable decision along the way, it's perhaps Huawei's choice of processor. The Kirin 659 chipset – paired, in this case, with 3GB of memory – is now getting on for two years old, and while the MediaPad M5 lite didn't seem particularly sluggish during my hands-on time, I'm still not entirely confident that it'll be that way in a couple of years time.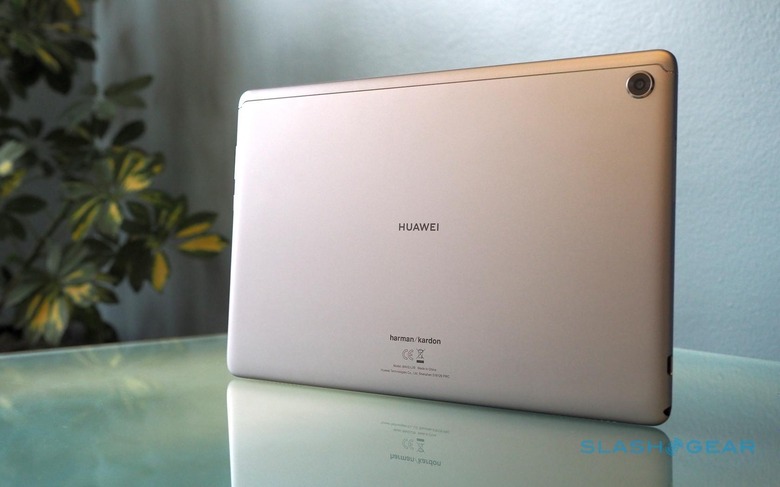 Huawei has added 32GB of storage, and a microSD card slot for up to 256GB cards. There are 8-megapixel cameras front and rear – fixed-focus on the front, and autofocus on the back – along with quad speakers with Harman Kardon tuning. A fingerprint sensor can automatically log a child into kid's mode, where along with the special apps and the chiding bears there are are time limit controls, too.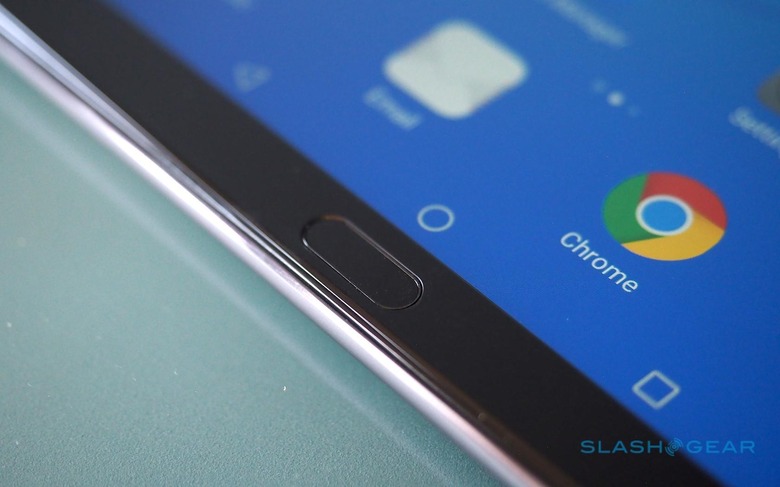 As for the battery, Huawei's 7,500 mAh pack is rated for up to 13 hours of video playback, up to 55 hours of music, or 8.5 hours of gaming. Courtesy of the 9V/2A quick charger you're looking at a full charge in under three hours, plugged into the tablet's USB-C port that also handles USB OTG, USB tethering, and MTP/PTP. A quick charge takes around 2.9 hours.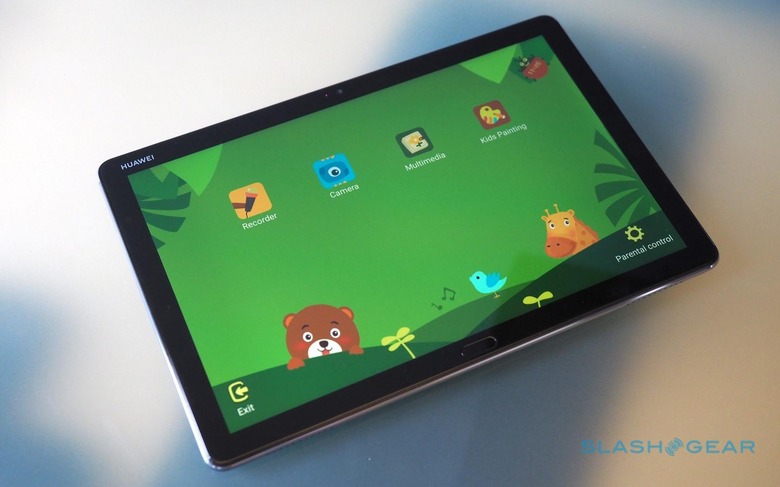 If this all looks vaguely familiar, you're not mistaken. The MediaPad M5 lite may be making its public debut today, but that didn't stop Huawei from announcing the tablet all the way back in October of last year. Then, though, there was chatter of an LTE version – which does in fact exist but won't be sold in the US – but no talk of pricing, Today Huawei confirmed that the MediaPad M5 lite will be $299 when it goes on sale in late January.