Huawei MatePad Pro, MateBook D try to prove everything is fine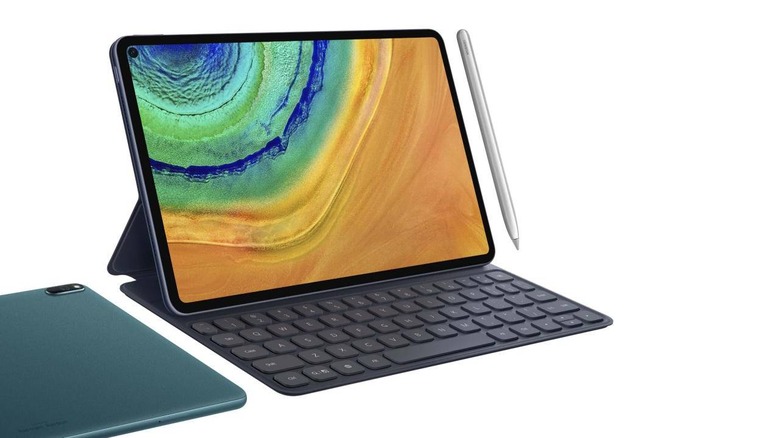 Huawei has once again narrowly dodged the bullet for another three months but that only means its ordeal will have no finality in its ordeal with the US government. Of course, it has to keep chugging along in spite of all the uncertainty and prove to the world it can still put out products that will make consumers wish the company wasn't in that much trouble. That is pretty much the setting of the Huawei's multi-product announcement that introduces the MatePad Pro tablet and MateBook D 15 laptop to the world.
The MatePad Pro has been leaked before and it is as everyone expected it to be. It is Huawei's answer to the latest iPad Pro but with that punch-hole cutout in the corner. While definitely an odd design as far as tablets go, it allowed Huawei to push out the bezels even further, making the 10.5-inch 2K screen take up 90% of the body. It naturally runs on the latest 7nm Kirin 990 CPU, boasting of added NPU muscle for AI work.
Huawei's premium tablet also has a new M-Pencil with 4,096 levels of pressure and, unsurprisingly, a wireless recharging mechanism that works by sticking the stylus magnetically to the top of the frame. Apple is not the only inspiration for the MatePad Pro as the tablet has a special connection with Huawei smartphones that allow users to share data and files between the two devices. Curiously, there is no mention of Android except indirectly via EMUI 10.
Somewhat unexpected was the announcement of two new MateBook D laptops, both the 15-inch model as well as the smaller 14-inch. Unlike the previous generation, this swaps out the conventional Intel processor for an AMD Ryzen 5 3500U with a Radeon Vega 8 graphics. It also comes with a hybrid SSD+HDD configuration that Huawei says you can upgrade as needed.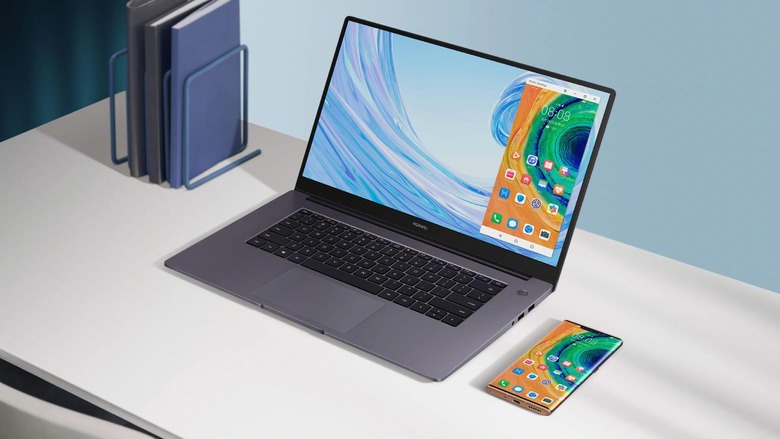 Just like the MatePad Pro, this Windows laptop has a special feature that allows owners of Huawei phones to mirror their mobile device to the screen. And, yes, the MateBook D 15 and 14 do run Windows but there is also a Linux option for those that have no care for Microsoft's OS.

The Huawei MatePad Pro's price tag starts at 3,299 RMB, roughly $470, for 6 GB of RAM and 128 GB of storage. Curiously, the MateBook D doesn't actually much higher with a starting price of 3,699 RMB or $526 with 8 GB of RAM and 256 GB SSD + 1 TB HDD. Of course, you can expect neither of these in the US which Huawei will surely characterize as a huge loss for the US market rather than for the company.