Huawei MateBook X Pro (2019) Review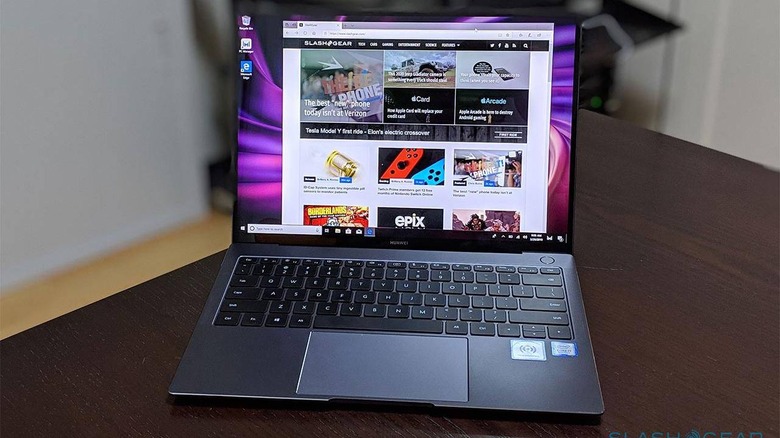 EDITORS' RATING: 7/10
Huawei is probably best known for making smartphones primarily as well as networking equipment, two product lines that are at the center of political and legal controversy. A few years ago, however, Huawei started getting its hands into another related business, that of selling laptops. With a product name like the MateBook X Pro and a distinctly familiar design, there is little doubt whose market share Huawei is after.
This year, Huawei has come out with a 2019 model that retains not just the name but a few details as well. We dig in to find out if what has changed is enough to justify the new and higher price tag.
Design and Comfort
Just by looking at it, you wouldn't be able to easily tell the two MateBook X Pro models apart. At first blush, the two look eerily identical, with the only telltale sign being the removal of Huawei's iconic lotus log on the lid. Perhaps it wanted to distance itself from being too closely associated with a MacBook Pro, because that is exactly what it is design-wise.
On the one hand, that does mean that this year's MateBook X Pro retains the same things that made Huawei's first stab great. That means it is still only 0.57 inches thick and weighs only 2.93 lbs, retaining its portable and premium appearance.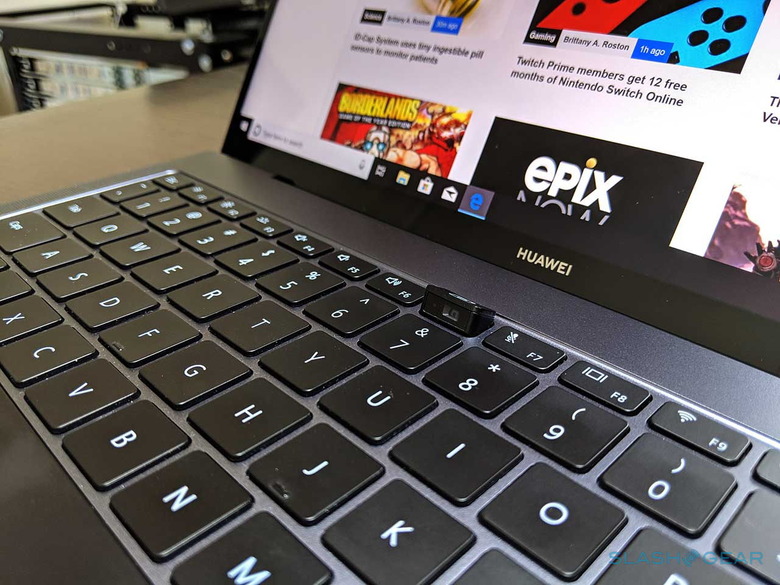 It also means that the 2019 MateBook X Pro retains its predecessor's impressive display. Huawei is one of the few PC makers who has followed in Microsoft's trail of using 3:2 aspect ratios. Here, that means a 3000x2000 pixels crammed in a tight 13.9-inch panel.
With a very bright display (up to 450 nits), high contrast ratio (1500:1), and a 91% screen-to-body ratio, the MateBook X Pro' screen is quite a stunner.
The lack of bezels does, however, also mean that Huawei's divisive popup camera is, for better or worse, still there as well. It still hides underneath the key between F6 and F7 and still takes a worm's eye view of your face, your chin really, or your fingers.
On the upside, you can at least be assured that anyone who hacks into your camera will only see black as long as you don't pop it up. It doesn't use any motors so the action is instantaneous, but you do have to wonder how long it'll take before the spring-based mechanism gives out.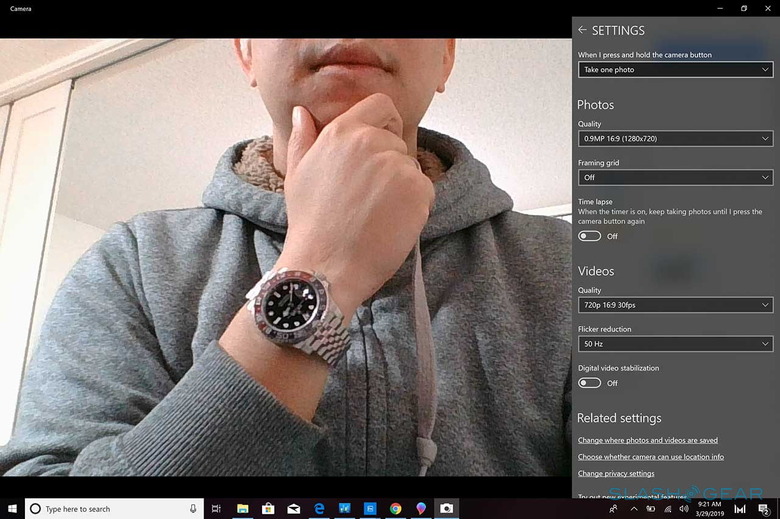 On the subject of the keyboard, the MateBook X Pro 2019 still has the exact same one. Which is actually great news! It's not one of the best keyboards but it definitely lives up to the MacBook standard.
Key travel is decent and the space between them lessens the chances of errors. The large touchpad is there as well. Not perfect but good and bigger than your average laptop touchpad.
Specs and Performance
While the MateBook X Pro (2019) has barely changed on the outside, it is almost an entirely new beast inside. Of course, if nothing else changed, what would be the point of launching a new model anyway? Of course, there's the upgrade to new Intel processors, though from the same eighth generation, albeit from the "Whiskey Lake" batch.
The top of the line model gets an Intel Core i7-8565U while those a bit short on cash will have to settle for a Core i5-8265U. On paper, these processors promise a 10% performance boost over their predecessors, which might not sound that much. The real test is in the tasting, as they say.
In contrast to the CPU change, though, the 2019 refresh does have a more significant GPU upgrade. The MateBook X Pro is the first to bear NVIDIA's shiny new GeForce MX250. It was so new that, prior to the MateBook X Pro 2019 announcement, very few even knew it existed. It comes with the promise of up to 10% faster speeds compared to last year's MX150.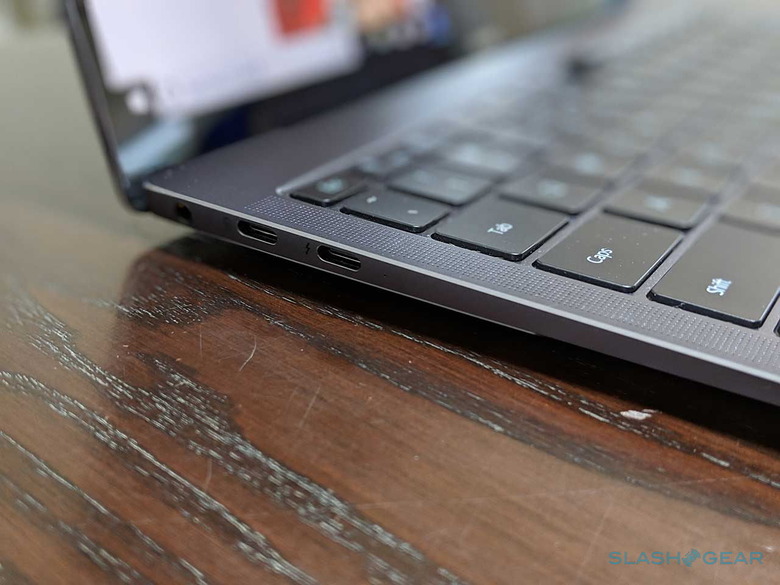 Data transfer speeds have also been boosted, both wired and wireless. Wi-Fi no supports more than twice the speed of last year's model, up to 1,733 MB/s. The Thunderbolt 3 port now supports full speed. In practical terms, it can now be used not just for driving 4K monitors but also for connecting an eGPU.
All of these translates to a more powerful laptop but that power does come at a price. More power means more heat and while Huawei promised its new Shark Fin 2.0 fans address the heat problems of its predecessor, the MateBook X Pro still got uncomfortably hot after running benchmarks and tests.
Now, you might argue that the laptop wouldn't always be running at max capacity, but Huawei doesn't call this a "Pro" for nothing. Suffice it to say, you won't want to keep this on your laptop while in use.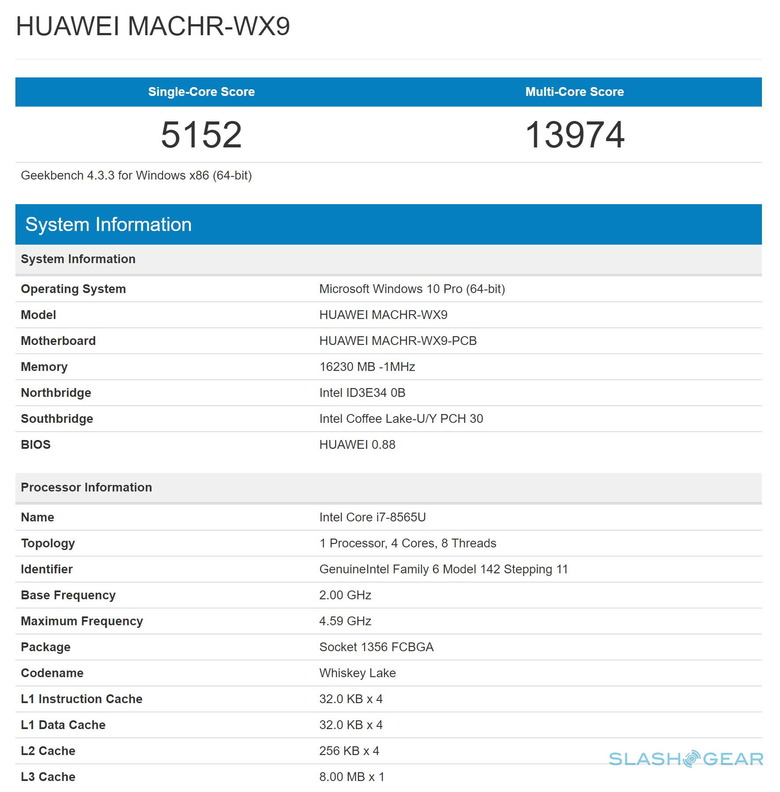 Huawei advertises 12 hours of battery life but, as always, that's a very generous estimate. A Netflix binge ended at the 7-hour 20-minute mark but more normal use can last a little more than 9 hours. Of course, "normal" here can be quite subjective but 12 hours is going to be hard to reach no matter which way you look at it.
Software Features
Like any PC maker, Huawei wasn't content to just leave even Windows 10 at its default, pristine state. While the OS itself already has some touch screen gestures, Huawei adds one more. Simply swipe down from the top of the screen with three fingers and it automatically takes a screenshot of the screen.
You are also given options on what to do with the screenshot, including OCR conversion of text. It was pretty easy to do and barely made any misses. And thanks to the MateBook X Pro's sturdy hinge, the laptop didn't wobble when performing it.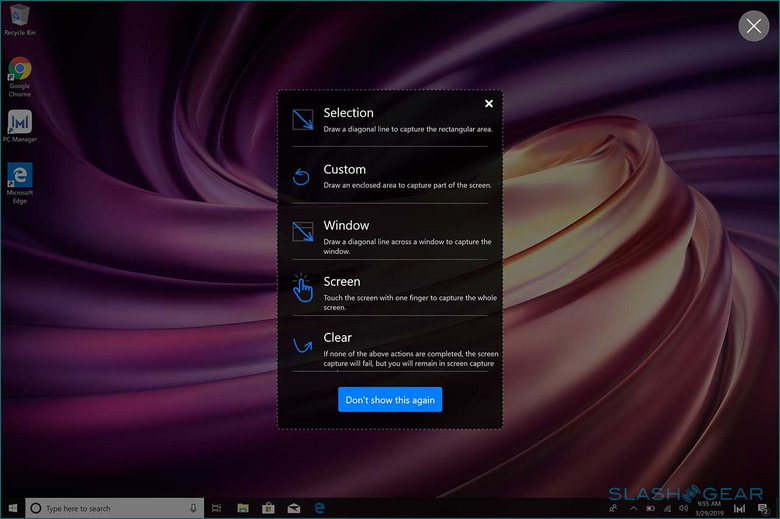 This year's highlight software feature, however, is Huawei Share 3.0. In a nutshell, it's a fast and nearly instant way to share files between the MateBook X Pro (2019) and a compatible Huawei phone using the new NFC radio below the keyboard as well as the faster Wi-Fi connection. A speed of 30 MB/s is its theoretical maximum though you probably won't be doing much of Huawei sharing anyway.
Part of that is due to the fact that, as mentioned, it only works with Huawei phones. To add insult to injury, it isn't even available in the US. Considering you can't officially buy Huawei phones in the US anymore, that's a moot point anyway.
Wrap-up
The Huawei MateBook X Pro (2019) is a familiar face with new guts. It might sound like a ripoff but there is some comfort to be had from knowing that Huawei stuck with what worked and resisted the all too common urge to change things up for change's sake – And the things it did change were mostly for the better, especially with full Thunderbolt 3 support.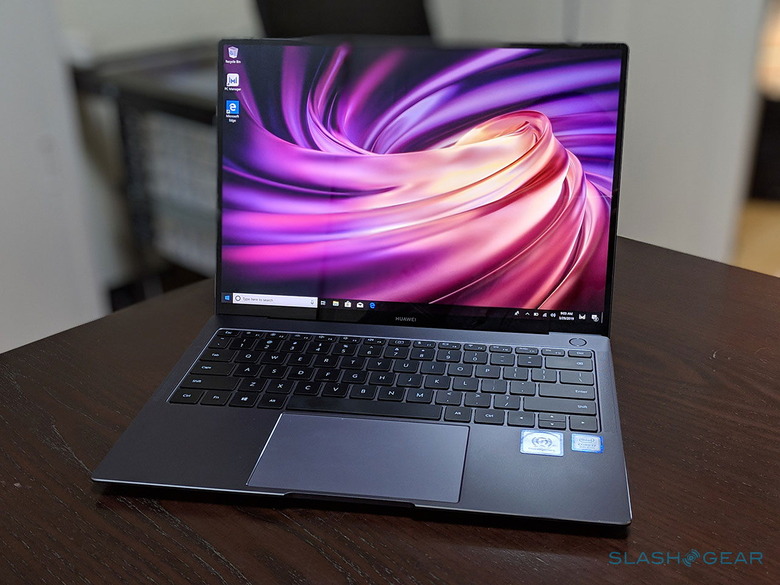 Those, however, might not be enough, especially for the higher starting price that Huawei is asking. It has somewhat painted itself into a corner with the first MateBook X Pro's pricing but not it's attempting to set the price right for what is practically a premium device.
Unfortunately, that's going to be a deal breaker for those who already own the 2018 model.