Huawei Mate X may launch with newer Kirin 990 processor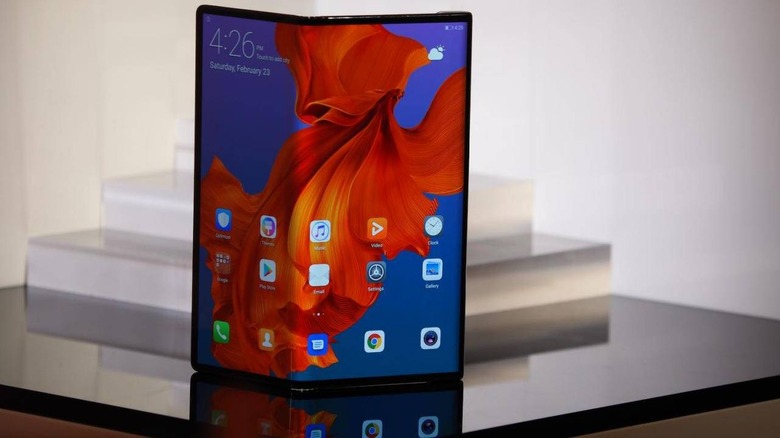 There may be marketing benefits and bragging rights associated with launching first and launching early but there are also practical advantages to taking a step back. Samsung may have unintentionally saved Huawei the headache of discovering weaknesses in the material and design of foldable phones. And now by launching in late 2019, the Huawei Mate X may also benefit from using a yet to be announced Kirin 990 system-on-chip.
The Kirin 990 has been rumored since last year as Huawei's next-gen flagship processor. The Huawei P30, however, launched with the Kirin 980 and, for a time, the Mate 30 Pro was rumored to launch with a Kirin 985 instead. Whether that's the case or not, we'll find out soon enough next month, at least for the Mate 30 family.
Little is known about the Kirin 990 but that may not be the only internal change for the foldable Mate X. It will also inherit the P30 Pro's quad cameras which could give it another edge with its RYYB sensor. Until the Galaxy Note 10 5G came out, Huawei topped DxOMark's charts with that camera setup.
Most, however, might be more interested in the changes Huawei has made related to the design and construction of the folding mechanism itself. According to GadgetMatch's source, Huawei has employed a solution that acts almost like a screen protector to cover the sensitive screen that's exposed 100% of the time. It has also made its "release" button flushed with the rest of the handle to prevent accidental triggers of the mechanism that unfolds the phone.
Huawei hasn't put a date on the new launch of its foldable Mate X phone but signs point to a November schedule. That does give it plenty of time to truly test its changes before putting it in the public's hands. Given how Samsung may have eroded that public's confidence in foldable phones, Huawei really has little choice but be overly cautious even if fashionably late.