Huawei Mate X foldable phone coming this month with important changes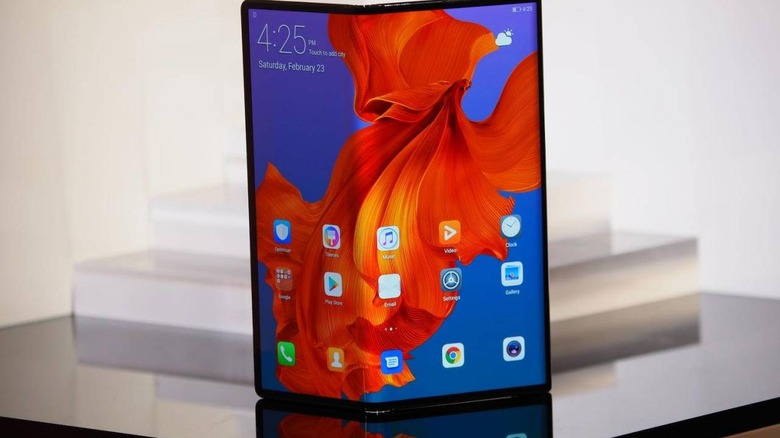 News on the Galaxy Fold is slowing down to a trickle but the focus on foldable phones may surge again in a matter of weeks. The world's second (or third) foldable phone has yet to actually launch and if the leaks are correct, Huawei might be doing it before the month is over. And if leaks are also correct, the Huawei Mate X will have some key changes from the company's initial plans.
No, the Mate X will still be an "outie", which is to say its screen folds on the outside. Given the sensitivity of that screen and Samsung's hard lessons, you'd think Huawei would change its design. However, the company is prioritizing immediate usability and the economy of a single screen so we'll see what it has changed to reinforce that fragile component.
One of the actual changes is inside and has been hinted before. When the Mate X launches at the end of October, it will be running on a Kirin 990, not the Kirin 980 it was announced with earlier this year. Since the phone is coming late anyway, Huawei might as well give it the faster processor with a more efficient 5G modem.
On the outside, a leaked unboxing video shows a button that will release the Mate X from its fold. This change has also been hinted before and might be to prevent excessive force from being applied to open up the phone. How long that button will last, though, is another question entirely.
Finally, the Huawei Mate X will be launching in China, though no word has been given on a wider international launch. This may be disappointing but unsurprising as the Mate X probably won't have Google Play services, which makes it less useful outside of the Chinese market.