Huawei Mate X 5G foldable phone quickly sells out in China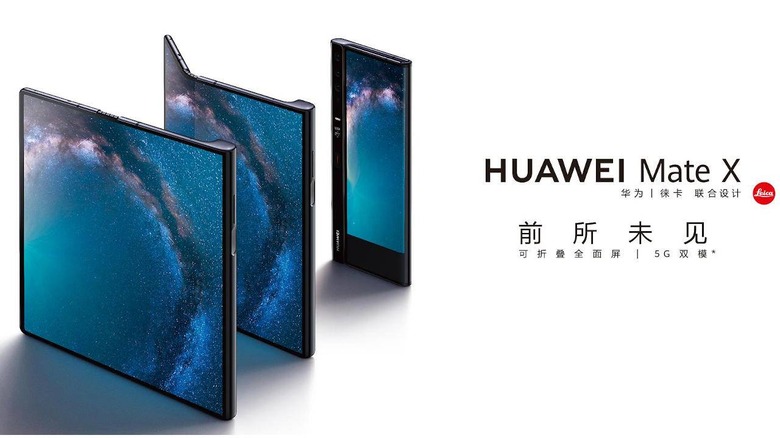 Huawei may have a few tense days ahead, with its fate once more hanging in the balance with rumors of a license extension coming Monday. It did, however, have a wonderful weekend at least in China where everything is business as usual despite the US blacklist. The company just launched its long-delayed Mate X 5G foldable phone with an even more astounding price tag than the Samsung Galaxy Fold but still sold out in less than a minute despite those factors.
The Huawei Mate X 5G, which combines the two most expensive technologies in the mobile market today, was delayed without being given any official reason. Being put on the US "entity list" and seeing the spectacular fail of the Samsung Galaxy Fold probably spoke better than any press release. That said, Huawei couldn't really delay it forever and launched in the only market where the phone would matter the most: back at home.
The Chinese market would have no issue with the Mate X 5G missing Google Play apps since that has always been the case for all Android phones launched there. 5G networks are heavily developed and deployed using Huawei's own technologies, which gives the manufacturer almost an unfair advantage. The only thing that could potentially hold it back was that 16,999 RMB price tag, roughly $2,400 and $400 more than the Galaxy Fold.
Just like the Galaxy Fold, however, it seems that the Huawei Mate X 5G made some miracles as outlets report that the phone sold out in less than a minute. Of course, those reports don't say how many units were available for sale in the first place but, suffice it to say, it wasn't a complete flop. At least not as far as retail goes.
The real test, however, is whether the Mate X 5G will survive use in the real world, something the first batch of the Galaxy Fold didn't. It may have learned from Samsung's mistakes but the "outie" design of its foldable screen still puts it at a higher risk. Good thing, then, that it ships with a soft pouch for the phone in the box.