Huawei Mate X 2 foldable phone might support a stylus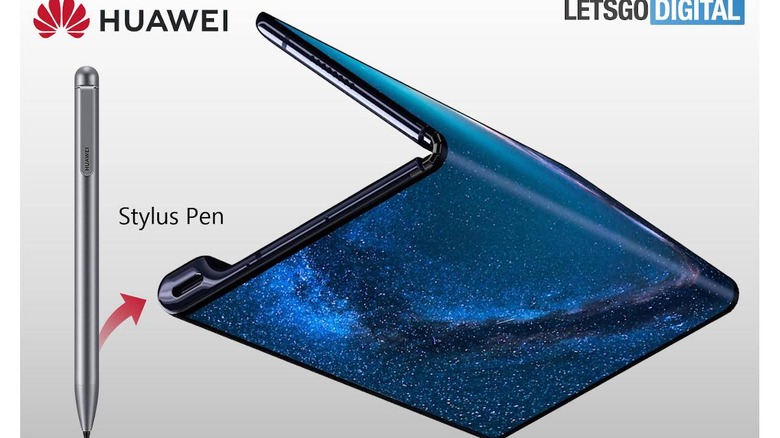 Huawei has yet to launch its first foldable phone, which is now expected to happen sometime next month. But, as suggested by previous leaks, the Huawei Mate X may already be obsolete in a few months after it launches. In addition to an upgraded chipset, presuming the Mate X launches only with a Kirin 980 processor, Huawei might be planning an immediate follow-up that could stow a stylus in its frame.
It's only natural for companies to put out a second model of a successful product but the jury is still out on whether the Mate X qualifies. After all, it has yet to actually launch and, judging by the troubles Samsung encountered plus its own non-technical worries, Huawei's first foldable phone might have a rough first few days.
Still, that may not be enough reason for Huawei not to dream big and, based on patents unearthed by LetsGoDigital, it is definitely doing that. Of course, it's just a patent but the design shown in this latest one filed earlier this year at the USPTO is so close to the first Huawei Mate X it might as well be real.
The patent shows the same single "outie" folding Mate X with the same spine at the side that houses the cameras and the charging port. The only difference is that a stylus is shown to be inserted in the area where the USB-C port would have been. Whether that means the USB-C has been relocated or Huawei has some special feature, the patent doesn't say.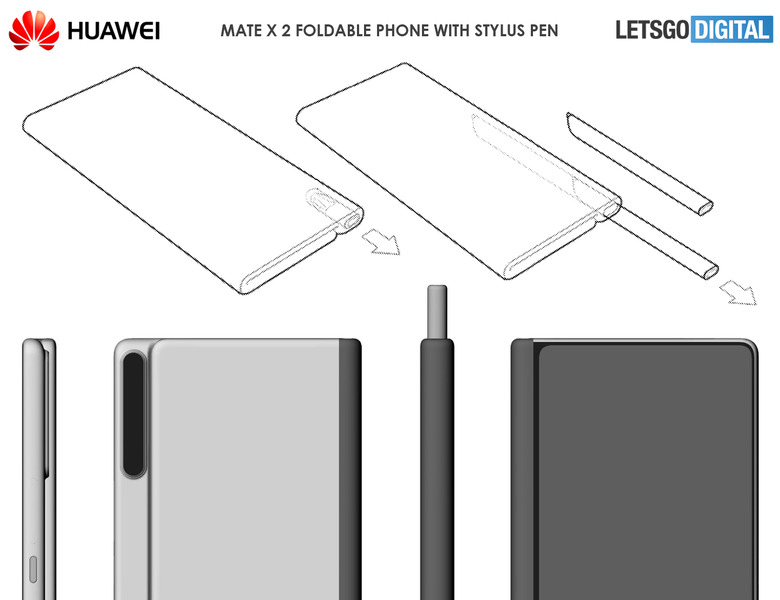 While the addition of a stylus will definitely give the Mate X 2 additional appeal, Huawei will have to prove that its screen can handle a pointed input device. If it's as fragile as the Galaxy Fold, which can be scratched by even fingernails, that might not be the case.