Huawei Mate SE Available In The US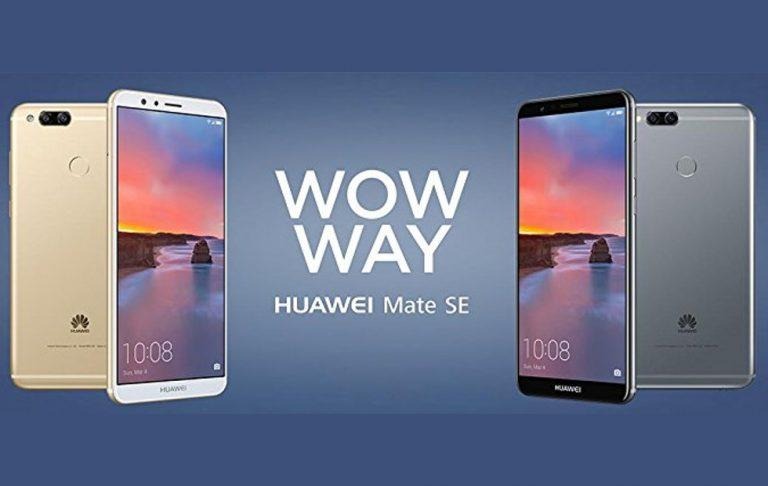 We may receive a commission on purchases made from links.
Huawei's US expansion dreams may have been dashed by the sudden change of heart by AT&T and Verizon, but that doesn't mean it isn't making its phones available in the country. It just has to take a different, sometimes inconvenient, route, that's all. And that practically means selling directly to consumers via retailers like Amazon and Best Buy. That is what it is doing with the Huawei Mate 10 Pro and that is also what it's doing now with the Huawei Mate SE, which is practically just a slightly better and slightly more expensive Honor 7X.
The Mate SE, just like the Honor 7X, is a mid-range variant of Huawei's 2018 flagships. You might not be able to tell just by looking at it, thanks to its FullView Display and thin bezels. Design-wise, it is not so unlike the Honor 7X, with both looking like modified iPhones. There are some subtle differences, of course, like the unified dual camera design and, of course, Huawei's branding instead of Honor's.
Inside, the two are even more similar. Both run on a HiSilicon Kirin 659 processor and have 5.93-inch 2160x1080 18:9 screens. The dual cameras on the back are made up of a 16 megapixel and 2 megapixel pair while the lone camera in front only has 8 megapixels. So where do the two differ? The Honor 7X only has 3 GB of RAM while the Huawei Mate SE gets 4 GB. Similarly, the US warranty Honor 7X only has 32 GB of storage while the Mate SE doubles that to 64 GB.
Those higher specs don't come for free. While the Honor 7X retails for $199.99, the Huawei Mate SE sells for $229.99. And that's actually with a $20 discount from its regular $249.99. When prices will go up is still unknown at this point, but, for now, it will be a tough decision for Huawei and Honor fans.