Huawei Mate 9 hands-on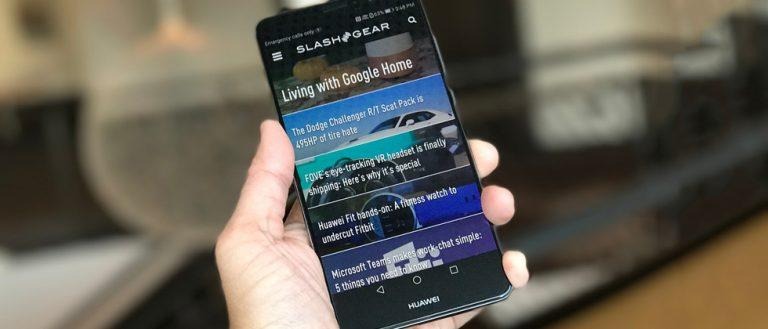 Today we caught up with Huawei to take a closer look at their new Mate 9 smartphone, just revealed this morning to the world. While this device wont be coming to the United States at launch, they suggest it'll be available to the states at some point in the future. This device works with a 5.9-inch FHD (1080 x 1900) LCD display with 2.5D glass, a fingerprint scanner at its back, and a new Kirin processor inside.
The device is simple in its design, working within the bounds of the industrial design standards set by HTC, Apple, and Samsung. Huawei's design allows for simple scanning of the user's index finger at its back while their thumb sits comfortably at the smartphone's side for volume control. Unlike its more expensive Porsche Edition brethren, this device's display is flat.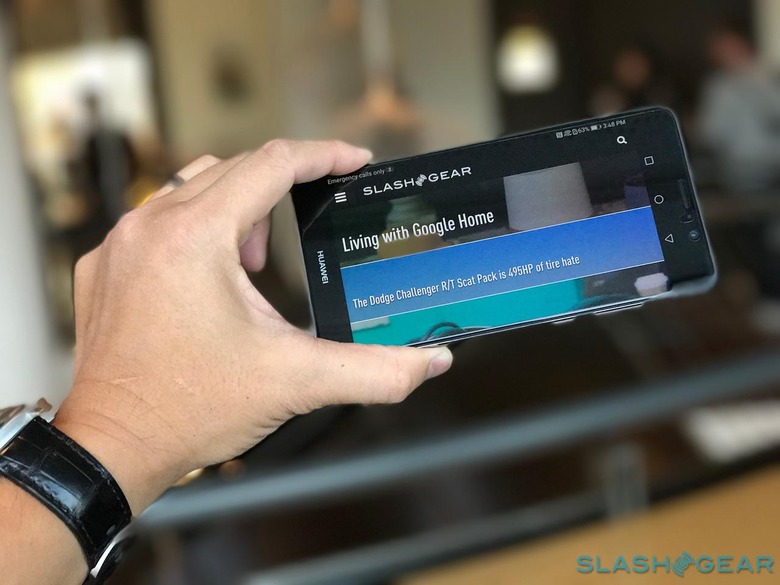 Inside is the Huawei-made Kirin 960 processor – that's octa-core (4 x 2.4 GHz A73 + 4 x 1.8 GHz A53) with an i6 coprocessor. Also inside this smartphone on graphics is a Mali-G71 MP8 GPU. Startup and first launches of several apps seems quick and efficient.
Huawei once again employs their own user interface in EMUI 5.0 over the top of Android 7.0 Nougat. Inside this device is a dual-SIM card slot, one of which can be used to support up to a 256GB micro SD card for storage expansion. This device also has 64GB of internal storage and 4GB of RAM.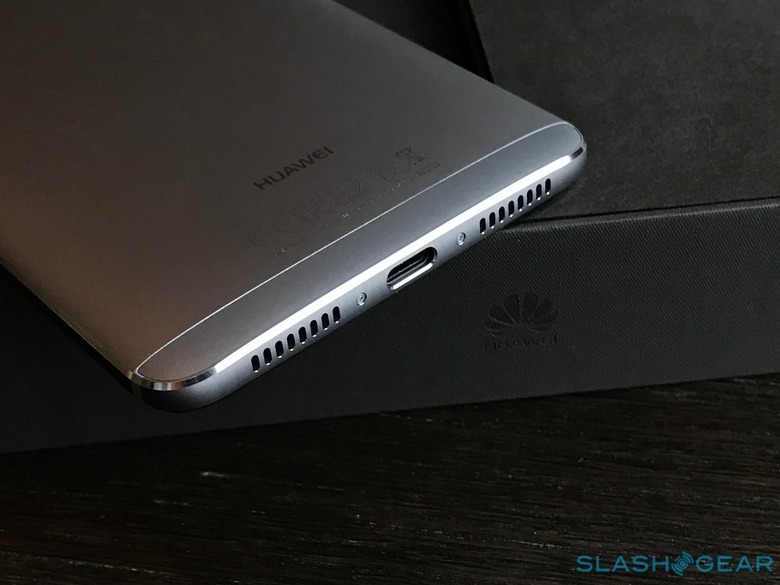 The Mate 9 is NFC-supported and works with Bluetooth 4.2 and Bluetooth Low Energy support. At the bottom is a single USB-C port as well as two speaker grilles. Inside is a 4,000mAh battery which we'll be testing in our full review.
The back-facing camera array here uses a Dual, 20MP Monochrome + 12MP RGB, F2.2 setup (that's two cameras) to capture 20-megapixel color photos. This camera system is joined by an optical image stabilization system and the ability to capture up to 4K resolution video.
This standard edition of the Huawei Mate 9 will cost users €699 ($774; £622) at launch. This smartphone will be launched in Asia and parts of Europe first, then the United States at some point in the future. Stick around as we go further in-depth in our full review.