Huawei Mate 30 Pro, Xiaomi Mi CC9 Pro top camera charts but are widely unavailable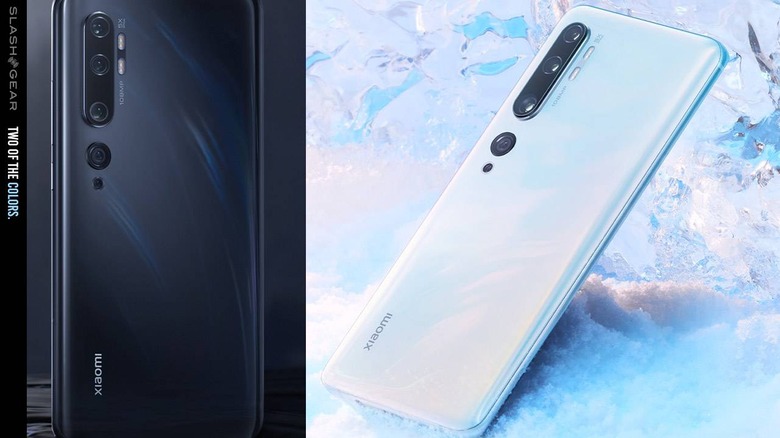 These days, one of the most important factors in smartphone purchases, especially among younger consumers, is the camera. More often than not, they would prefer to get the phones that deliver the best photos and videos that fit their budget. But if the sky is the limit in terms of finances, DxOMark is offering a list of the best smartphones for almost every photography need. Although some may dispute the site's findings, it does provide a general overview of how far things have come in the mobile photography landscape.
Long gone are the days when smartphones took grainy photos even in bright outdoor light. Some have even made some point-and-shoot cameras redundant, stepping into DSLR territory very slowly. Advancements in telephoto camera technology are narrowing that gap even further.
A prime example is the Xiaomi Mi CC9 Pro Premium Edition, one of the two at the top of DxOMark's 2020 list. It is tied with long-time champ Huawei with its Mate 30 Pro, which says a lot of Xiaomi's improvement in that area of smartphone technology. Unfortunately, consumers around the world won't be able to experience that.
The Huawei Mate 30 Pro's lack of Google Play Store and Services practically makes it a nonstarter in parts of the world outside of China. While there are no legal impediments to Xiaomi's phones, it has traditionally not served many of the major markets in the West like the US and parts of Europe. The two companies might not be too worried about sales numbers but it does leave consumers deprived of those benefits.
There are, of course, other choices, depending on your needs or preferences. Apple users, of course, really have no choice but to stick with the iPhone 11 Pro Max, which does happen to be the best in the video segment. The Galaxy S10 and Note 10+, particularly their more expensive 5G models, are alternatives for Android users. It is, however, telling that neither company is at the top of the list anymore, for a couple of years even.