Huawei Mate 30 Pro renders leave nothing to the imagination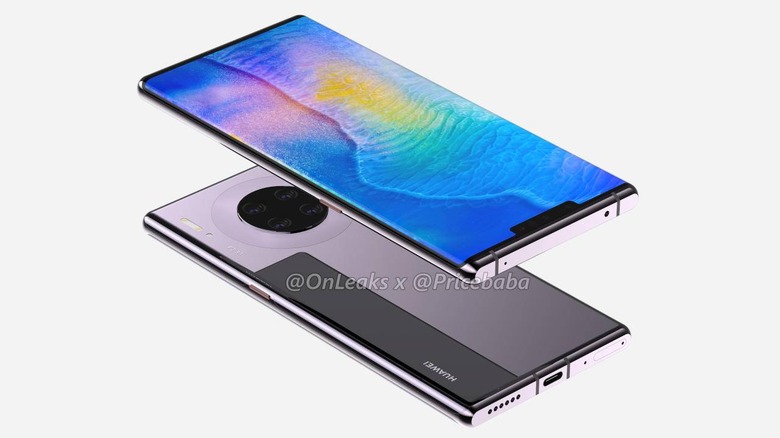 It's IFA 2019 week and you can expect Huawei to barely have a presence there. That's because its real party isn't happening until the 19th when it launches the Huawei Mate 30 series. Fortunately, Huawei fans and believers can while away the time with these renders of the Huawei Mate 30 Pro that basically show all there is to show on the phone, including the distinct lack of volume rocker buttons.
With the Mate 30 Pro believed to sport that "waterfall" curved edge screen, you might think there is no room for side buttons anyway. After all, that's what the Vivo NEX 3 5G seems to be trying to sell. However, Huawei seemed to find it OK to still leave a power button on the right side of the phone. According to rumors, the volume "slider" will be a touch-sensitive area above that lone physical button.
The rest of the Mate 30 Pro's edges are pretty normal. That is if you consider the lack of a headphone jack "normal". Based on the renders, there will be an IR blaster on the top, at least. Because the use cases for IR blaster certainly outnumber headphone jack users. No stereo speakers, though.
And, of course, the pièce de résistance sits right in the middle of the phone's back, the circular bump that houses a square grid of cameras. All that space and no room for the LED flash that has been shoved to the corner of the back. Those four include a 40 MP variable aperture main camera, a 40 MP 120-degree ultra-wide camera, an MP telephoto lens, and a 3D time-of-flight (ToF) sensor.
Most of the Mate 30 Pro is already known except one: the fate of Google Play apps and services. While the phone will still run on Android, this might be the first true test of whether Huawei's phones will actually sell without them.