Huawei Mate 30 Pro penta-lens camera is almost certain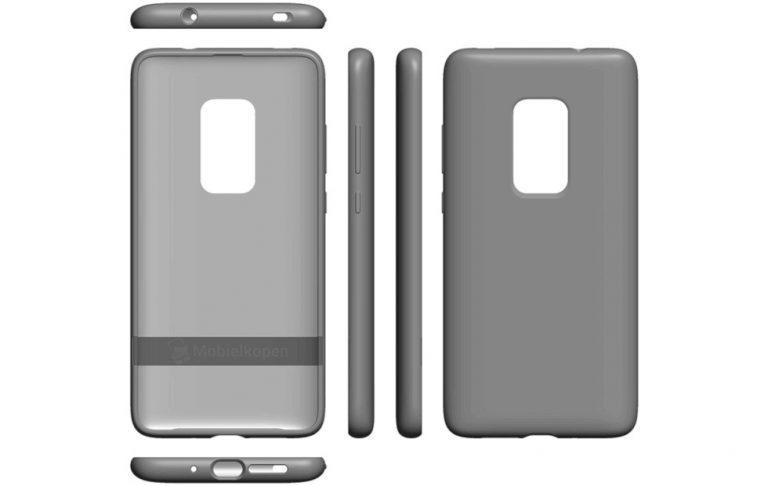 Smartphone makers are always crazy about numbers. First, it was screen pixels followed by camera megapixels and then CPU cores. Now it seems that their latest obsession is the number of cameras they can cram in a slim phone. Presuming the Nokia 9 PureView is all that it's cracked up to be, that will be the world's first smartphone with an unbelievable five cameras on its back. But come the end of 2019, it won't be the only one because Huawei seems to also be heading in that direction.
The Chinese OEM has always prided itself on blazing a trail in multiple cameras. It wasn't the first with a dual camera but it was definitely the first to capitalize on it. It was the first to have triple lenses but it lost the quad-camera race to Samsung. This year, it will be catching up with the P30 Pro and the Mate 30 Pro expanding its list.
Evidence for the latter comes indirectly via a patent that Huawei filed for in China. Not a patent for a phone itself, mind, but for a smartphone case. It looks almost similar to the Mate 20 Pro from late 2018 save for one important detail. The camera cutout is rectangular rather than square.
If it follows the same pattern from the Mate 20 Pro, then it suggests that the Huawei Mate 30 Pro will be the OEMs first penta-lens phone. What those five cameras will do, no one knows yet. Huawei ditched the monochrome sensor so all could be RGB cameras. One, however, could be that time-of-flight (ToF) camera that seems to be gaining popularity.
Of course, it's just a patent for a smartphone case, so it's not set in stone yet. But given the Huawei P30 Pro is expected to be Huawei's first quad-camera phone, chances are it will continue down that path sooner or later.