Huawei Mate 30 Pro Leak Is A Real Treat For Camera Lovers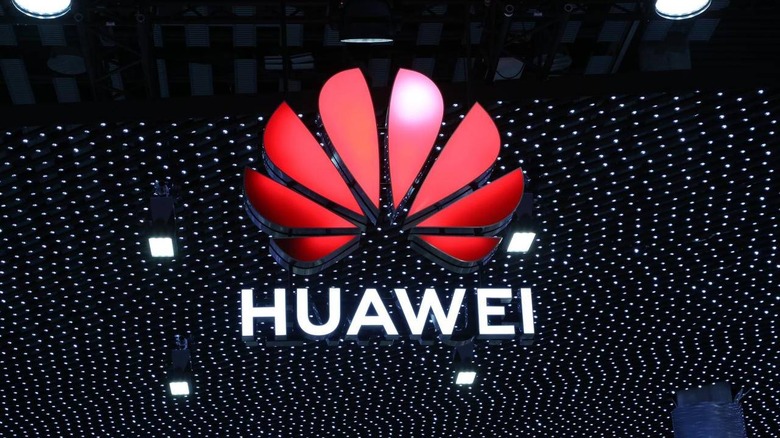 The Huawei Mate 30 Pro is a phone that's already been extensively leaked, but today, we're getting some new hands-on images of the phone. As with most leaks that deal with devices spotted in the real world, the pictures that surfaced today aren't the highest quality, likely due to the fact that they were taken in haste. Still, they show the phone from the front and back, giving us a good idea of what it will look like when it arrives.
These images were posted to Twitter by leaker Ice Universe. There are four images in all – two of the front and two of the back. The images of the front are fairly straightforward, as one simply shows the Huawei logo on boot up while the other shows a setup screen.
Mate 30 Pro pic.twitter.com/OXtCX53pAq

— Ice universe (@UniverseIce) September 17, 2019
The shots of the front do show us two important things: the display itself and the size of the notch at the top of that display. Huawei, it seems, is sticking with a notch that looks similar to the notches on current iPhones, albeit a bit smaller. The display also stretches to the sides of the device, even wrapping around the edges in a way similar to Samsung's flagships.
While that's all well and good, the back is likely what most people are interested in here. It's those shots of the back that show us the phone's quad-camera array. Previous leaks have claimed that the rear cameras include a 40MP main shooter, a 40MP ultra-wide camera with a 120-degree field of view, a telephoto lens, and finally, a 3D time-of-flight sensor.
Make no mistake, the cameras are definitely one of the most intriguing parts of the Huawei Mate 30 Pro heading into its reveal. We'll see what happens from here, but judging by the number of leaks this phone has suffered, it probably won't be long before we see it pop up again.