Huawei Mate 30 Pro camera leak preempts Galaxy Note 10 launch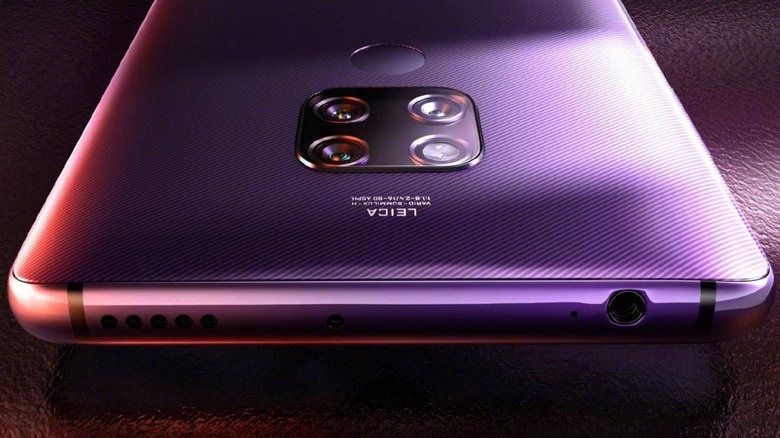 In just three days, Samsung will be formally announcing the Galaxy Note 10. Like it or not, and some will definitely not, it represents Samsung's next big step forward in design and features. One of the things that seem to be disappointing fans is the less than astounding specs for the main camera. To add insult to injury, a leak is now painting a picture of a Huawei Mate 30 Pro that will outshine the Galaxy Note 10 even before either phone is able to launch.
The Galaxy Note 10 is expected to have a triple camera setup but, just like the Galaxy S10+, the megapixel count per sensor is rather low. The main "trick" of the Galaxy Note 10 will reportedly be the triple aperture lens, a step up from Samsung's dual aperture technology last year. Of course, megapixel count isn't everything but Huawei's advantage might be more than that.
Two separate leaks have good news for Huawei fans. A certain @RODENT950 spills the beans for the Mate 30 Pros three cameras, which include a 40 megapixel 1/1.5-inch sensor with a dual f/1.6-f/1.4 aperture lens and using the company's new RYYB technology. This is accompanied by a 40 megapixel 1/1.7-inch sensor with 120-degree ultrawide angle lens and an 8 megapixel telephoto camera with 5x zoom. In contrast, the numbers for the Galaxy Note 10 are a 12 MP f/1.5 to f/2.4 main camera, 16 MP f/2.2 ultrawide camera and 12 MP f/2.1 tele with 2x zoom.
Those Mate 30 Pro camera specs are already a step up from the Huawei P30 Pro earlier this year so it isn't all just about the higher megapixel count. The sensor size, pixel format, and even the AI-powered software processing all contribute to a better output. Ice universe even claims that Samsung has no chance of winning in this particular aspect.
There seems to be a lot of people who don't know how big the gap is. I'll draw a picture to tell you that, in fact, Note10 has no chance of beating Mate30 Pro in terms of camera hardware. pic.twitter.com/f8W2kSTLqk

— Ice universe (@UniverseIce) August 4, 2019
Samsung has admittedly been struggling to outdo Huawei in that matter. It has recently rolled out Night Mode for its latest Galaxy flagships but still paled in comparison to the photography champ. Needless to say, Samsung fans will need other reasons to root for the Galaxy Note line, and those reasons seem to be disappearing little by little.