Huawei Mate 20 trio topped AnTuTu November 2018 chart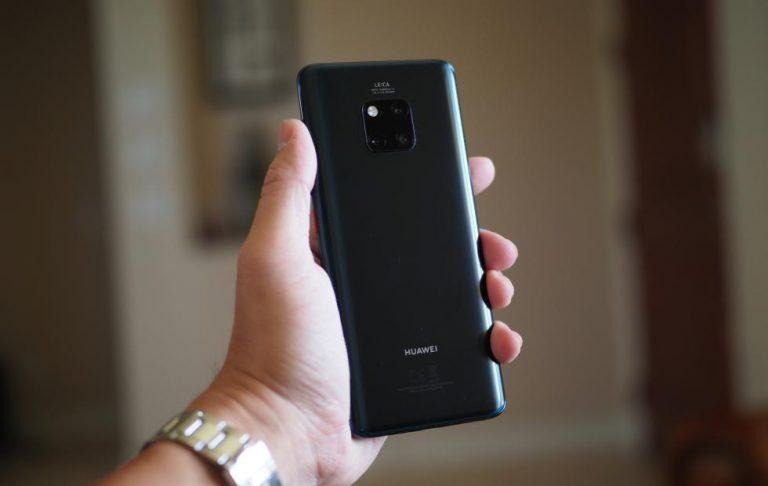 Ever since the initial scandal a few years back, a scandal that has apparently persisted to today, mobile performance benchmarks have lost their luster and flair. People still use them, of course, mostly as a reference and starting point. And companies just love citing those, especially to boost their prestige and, eventually, sales. One company that might revel in those numbers is Huawei, whose three, yes all three, Huawei Mate 20 phones grabbed AnTuTu's November ranking. But things might not be what they seem.
The first major disclaimer is that the scores that AnTuTu displays are averaged from user-submitted test results. That is, those numbers come from the apps installed on phones, which may affect at least the regional sampling of phones. For another, this particular chart only covers the month of November, which still doesn't explain the absence of certain phones.
According to AnTuTu's Top 100 Best Performing Android Phones in November 2018, the Huawei Mate 20 Pro, followed by the Mate 20 and then the Mate 20 X, all grabbed the top three spots in the list. They all run on Huawei's latest Kirin 980 chip and have beaten the overclocked Snapdragon 845 in the ASUS ROG Phone. It's definitely an accomplishment that Huawei nabbed all three spots almost uniformly. Too uniformly even.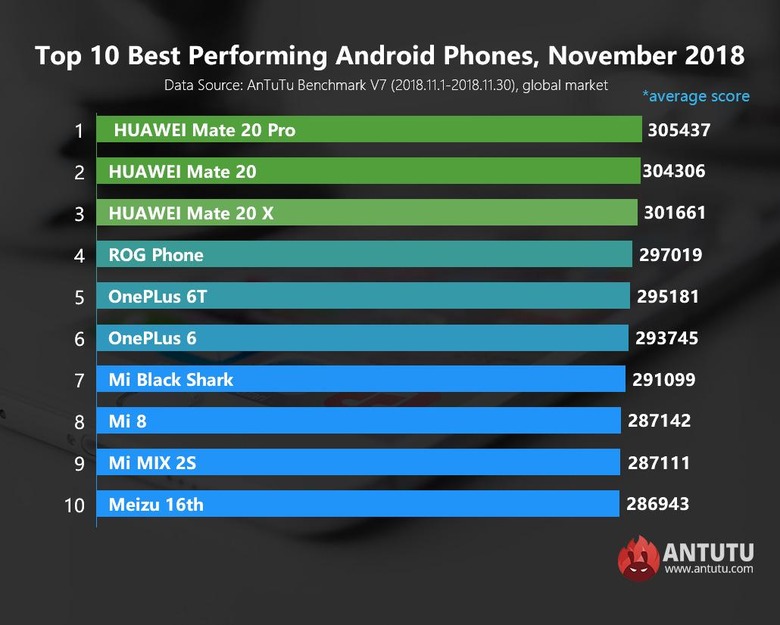 This does raise a few questions though. For one, the Samsung Galaxy Note 9 is nowhere to be seen. The ASUS ROG Phone is older than it so age shouldn't be a factor. More importantly, however, Huawei and its sub-brand Honor have more or less been caught cheating on benchmarks and have been delisted from rival benchmarking tool 3DMark. It wouldn't be surprising if it pulls off the same tricks on AnTuTu.
But even without the benchmarks, the Huawei Mate 20, especially the Pro, have proven themselves to be quite the formidable 2018 flagship contenders. Along with DxOMark's glowing review and high scores, these are definitely Android phones worth considering. That is, if you have the budget or if it's even available in your market in the first place.