Every phone needs this genius Huawei Mate 20 Pro feature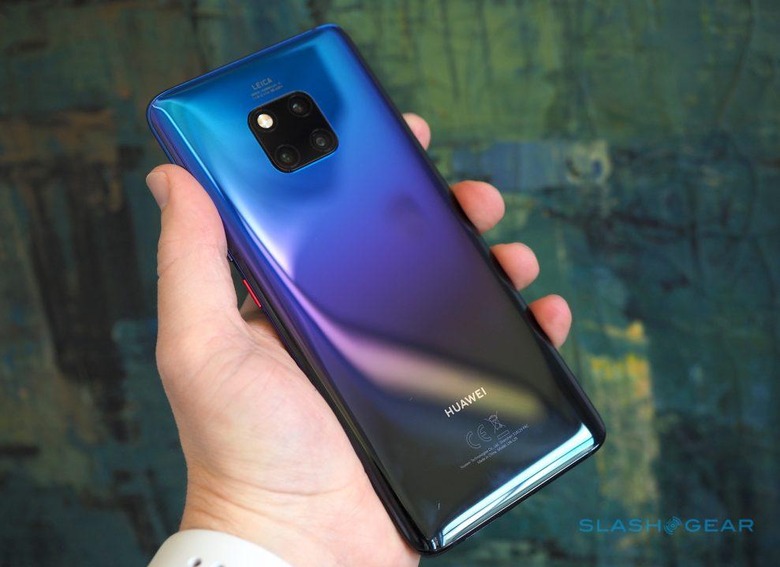 There's no shortage of things to like about the Huawei Mate 20 Pro. Five cameras, a beautiful AMOLED screen, a huge 4,200 mAh battery, and a focus on speedy, useful artificial intelligence, just to name a few highlights. However there's one big feature that rival phone-makers really need to copy.
Like most 2018 flagships, the Mate 20 Pro supports wireless charging. Set the phone down on a Qi-standard charger, and it'll automatically begin recharging its battery. With 15W Qi support, in fact, it'll charge up to twice as fast on the pad as an iPhone XS could.
Huawei has a trick up its sleeve, however. Open up the settings, and you can turn on Wireless Reverse Charging. Effectively you're turning the Mate 20 Pro into a Qi charger for another device.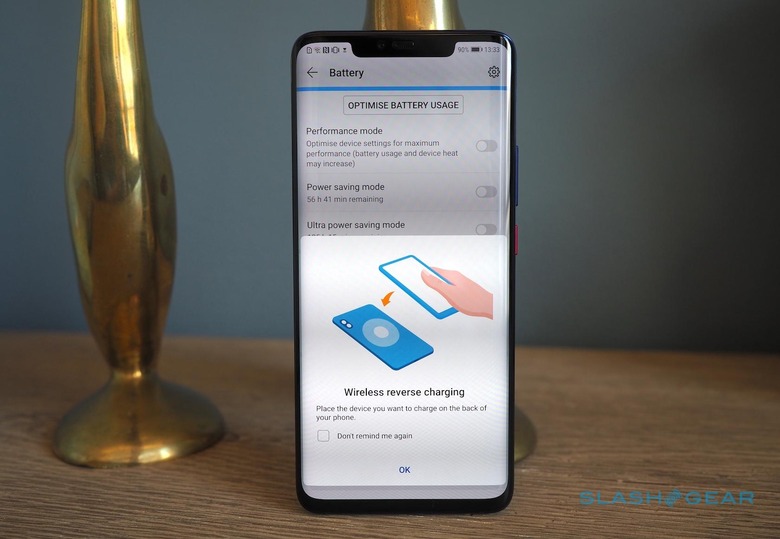 When I put the Huawei back to back with an iPhone XS Max, for instance, the iPhone began charging from the Mate 20 Pro's own battery. You could do the same with a Pixel 3, Galaxy Note 9, or any other Qi-compatible device. It's part of the reason, Huawei says, that it opted for such a big battery in the Mate 20 Pro in the first place. Even if you share some power with a friend, you should still have more than enough to get you through the day.
Wireless charging from one device to another isn't, of course, the most efficient way to charge up another phone. In a pinch, though, it could mean the difference between someone's handset going dead, and them having just enough juice to get through the rest of the evening.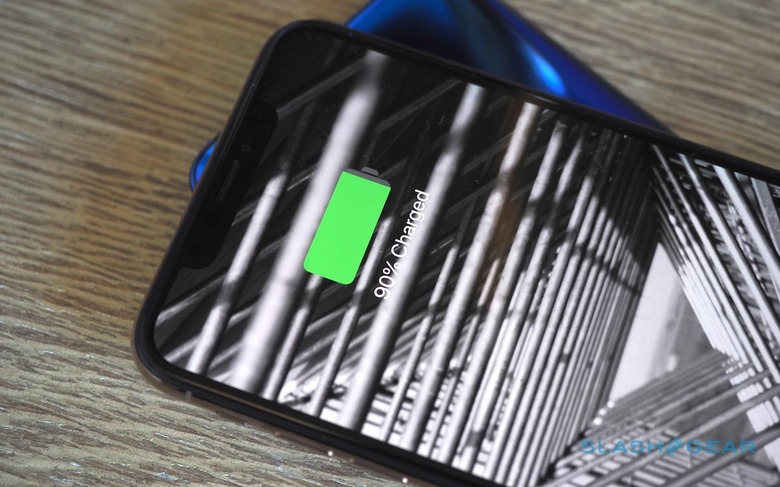 Huawei is only putting Wireless Reverse Charging on the Mate 20 Pro; the regular Mate 20 doesn't support it. However, it's a feature that could be a real life-saver when you're traveling and away from a charging cable, portable battery, or other power supply. When you do find that AC outlet, meanwhile, the Mate 20 Pro should get back up and running faster than most. Huawei's supercharging system can deliver a 70-percent charge in just 30 minutes, using a 40W adapter