The past few teardowns done by iFixit haven't exactly been encouraging. We are at a time when, despite more hopeful laws, third party repairs have become more daunting and even more dangerous. To that extent, Huawei's latest premium flagship isn't really any different. Fortunately, the Huawei Mate 20 Pro does have a few things that make it easier, including instructions on how to pull out a battery.
Getting to that battery is, of course, not easy thanks to the inordinate amout of adhesive used to protect the phone. Fortunately, as phones become more similar in such a design, the process also becomes more familiar. Not easier but at least not alien either. Plus point for the Mate 20 Pro: the removal of the rear fingerprint scanner minimizes the risks when cutting through the adhesive.
The smartphone makes use of standard Phillips screws to hold down the motherboard, but that's not exactly the problem. The problem is the above-average number of flex connectors you have to remove and reattach, making teardowns more tedious and time-consuming. On the upside, you don't even have to go that far to replace the battery, as it only requires removing the midframe with minimal effort. Huawei was kind enough to write instructions on the battery's pull tabs.
As for that relocated fingerprint scanner, it's now under, not in, the OLED display. As hi-tech as it might be, it does come with one important drawback in terms of repairs. If the screen is damaged, the fingerprint scanner will need to be replaced as well. And considering the security implications, it's not one that third-parties might be able to do easily.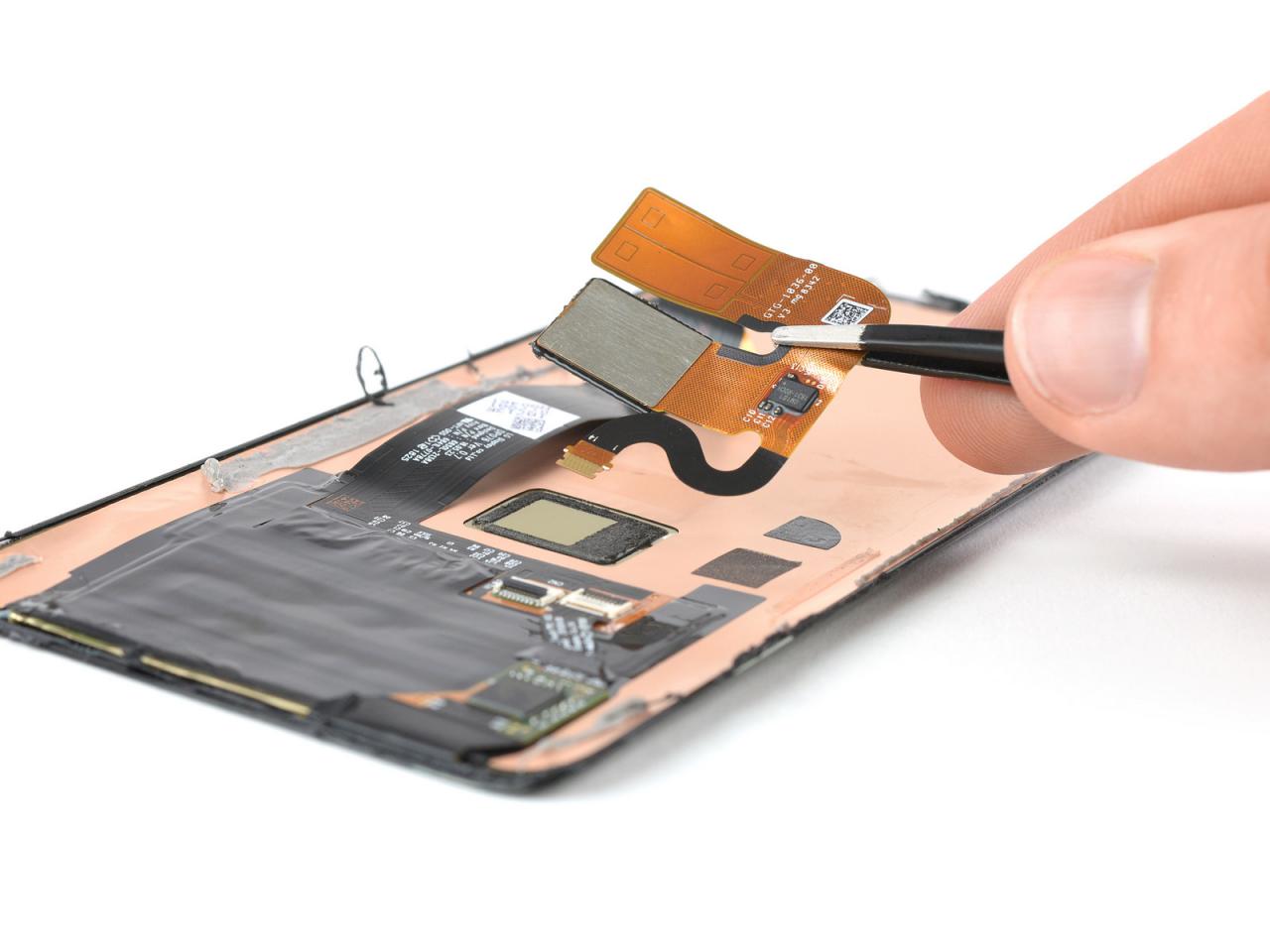 All in all, the Huawei Mate 20 Pro gets a 4 out of 10 grade from iFixit. Definitely not high but better than zero. It is also a common trend nowadays, demonstrating how harder it has become to repair phones, whether you're certified or not.